Finder to Finder
Despertar del sueño que plácidamente nos mece es descubrir la sutil energía que subyace en todo lo que nos rodea y de la que formamos parte. Es descubrir la oscuridad que hay detrás de la luz y el vacío que, en su plenitud, todo lo abarca. Escribe Emilio J. Gómez.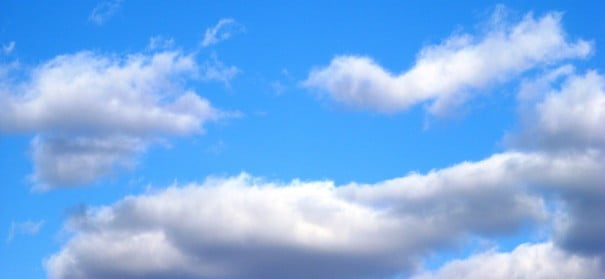 "…la transparencia, dios, la transparencia…"
Juan Ramón Jiménez
En tal espacio vacío es donde surge la materia que conforma la realidad que nos rodea, mientras que lo Real, el Absoluto, es el vacío transparente que contiene al espacio. Tú eres el Absoluto. Tú eres lo Real. Tú eres Eso.
Se lee y se recuerda, e incluso se llega a creer que se ha comprendido. Y entonces se habla sobre ello, y se dice: "Sí, es cierto, todos somos uno y lo mismo". Sin embargo, no dejan de ser palabras, unas detrás de otras. Palabras huecas. Vacías. Palabras sin sentido si quien las dice, oye o lee no lo ha experimentado por sí mismo.
Ser la palabra
El sentido a las palabras lo da la experiencia. Ser la palabra, habitarla… Sin embargo, curiosamente, quienes han tenido tal experiencia de unidad no suelen hablar sobre ello. Saben que no es posible su transmisión a través de la palabra hablada o escrita y desapercibidos caminan discretos sobre sus silencios, fundiéndose entre los demás en una sinfonía de pura armonía.
Ellos, los que han tenido la experiencia, lo saben. Saben que saben. No necesitan convencer a nadie de nada, ni tampoco hablar sobre el asunto. ¿Qué utilidad tendría?
Luego están los otros, los que han leído u oído a los que saben y quieren hacer suyo tal conocimiento, pero tan solo lo logran a nivel intelectual, no vivencial, no a través de la experiencia. Y repiten las palabras, repiten las palabras, repiten las palabras…
Finalmente, están los eternos buscadores de la verdad. Aquellos que tratan de encontrar un sentido al sin sentido. Este último grupo intenta despertar a la verdad y no escatiman esfuerzos para conseguirlo. Quieren despertar a una realidad que sea última y que pueda poner fin al sufrimiento.
Todo ello ocurre en el teatro de la vida. Los que saben callarán su experiencia, o no. Los que no saben hablarán sí o sí. Y los que buscan, continuarán su búsqueda sin cesar. Siempre ha sido así, y continuará siéndolo desde que el mundo es mundo y el hombre, hombre.
Finder to Finder
Quizás, y sólo quizás, al final no sea todo tan difícil como parece y tan sólo se trate de dejar de ser buscador para convertirse en encontrador. Pero, ¿cómo llegar a ser un encontrador que con facilidad y sin esfuerzo llegue a vislumbrar la verdad última?
Diremos como el sabio Nasrudín: "Podéis confiar en mí. Si averiguo el camino que lleva a la verdad y a la felicidad fácilmente y sin esfuerzo volveré para contároslo".
Mientras, continuemos con nuestra sadhana –práctica espiritual–, tratando de rasgar el sutil velo con que la fascinante realidad material nos envuelve y que con sutil delicadeza nos impide percibir la transparencia. Continuemos trabajando por obtener un atisbo de lo Real, aquello que permite percibir la realidad y que es inexpresable a través de las palabras.
Who is

Emilio J. Gómez, teacher of yoga of silence inside yoga school.

info@silenciointerior.net