Seed thought: fanning the flame
Every Monday, to start the week with inspiration, a precious thought the Ananta Foundation seed.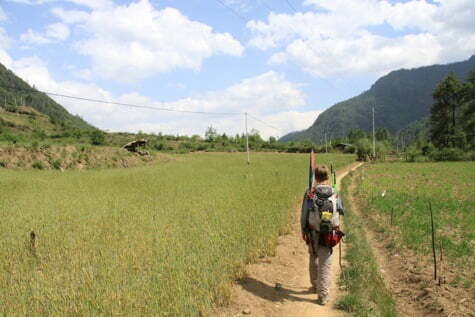 La llama interior requiere cuidado, protección.
Si no se alimenta, permaneceremos exclusivamente en el mundo de la ilusión, del maya.
El maya nos tendrá siempre entretenidos pues no faltan acontecimientos, tanto serios como vodeviles. Es un circo, una gran montaña rusa.
Pero si la llama no se enciende, un día sentiremos el vacío absoluto en ese mundo de ilusión.
La llama nos conecta con nuestra otra realidad, que es la permanente, con el alma.
Cuando el ser humano vive desde la consciencia del alma, ya no es veleta, hay un ancla.
Habrá días buenos y también malos, pero hay un refugio.
Y en el refugio siempre hay una mano amiga.
Cada día la llama nos pide cuidados. Somos necios y no se los damos.
Algunos son sabios y saben mirar dentro.
"Una llama es tan débil que basta un soplo para apagarla. Pero si la alimentáis, se puede convertir en una verdadera hoguera, y los mismos soplos que la amenazaban, la reforzarán hasta el punto de que ya nada se le podrá resistir.
La llama es un símbolo del espíritu. Si no alimentáis en vosotros la llama del espíritu, ante la menor dificultad ésta se apagará. Encontramos así a mucha gente que deja apagarse la llama del espíritu, y por eso, ante el menor obstáculo, capitulan. En cuanto a aquéllos que han aprendido a reforzar el poder del espíritu en sí mismos, mediante la oración, la meditación, la contemplación, no sólo no les detienen los obstáculos, sino que les impulsan a avanzar con más ardor. Así pues, las mismas dificultades que derriban a los débiles, refuerzan a todos aquéllos que dan prioridad al espíritu."
Omraam Mikhaël Aïvanhov (1900-86). Pensamientos cotidianos, Editorial Prosveta. Imagen: arrozales en Bhutan, 16 junio 2010

A WORLD, A HUMANITY
ONE WORLD, ONE HUMANITY