Social networks
"Twiter te hace pensar que eres sabio, Instagram que eres fotógrafo y Facebook que tienes amigos. El despertar va a ser duro"
. J.F. Leroy. Escribe este artículo Roberto Rodríguez Nogueira.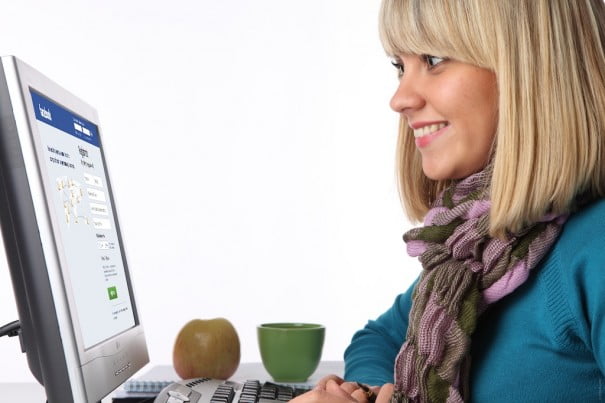 He renegado de ellas, lo mismo que de lo emoticonos y de los nuevos hippies. O me he equivocado o no he estado a la altura de mi soberbia. Resulta que de un tiempo a esta parte he activado un par de cuentas en Facebook y me he llevado una muy grata sorpresa. Primera sorpresa: me he encontrado con personas que tenía en el corazón pero hace tiempo que se me habían apartado de la vista. Segunda, me encuentro con personas para las que tenía un hueco preparado y desconocido en el corazón y no lo sabía, y no las he visto en mi vida.
Primer resultado: HE DEJADO DE SEGUIR LAS NOTICIAS DEL DÍA (aquí, fila de emoticonos revanchistas que mi amor por la RAE me impide colocar) –salvo La Contra de The vanguard y el artículo de Reverte, Dios nos guarde a todos-. Segundo resultado: he recibido un chute extra de motivación para practicar Yoga y para seguir enseñando. No me sabía flojo en esto de la motivación; era sólo que la cotidianidad, a veces, me difuminaba la pasión que realmente me metió aquí.
Me he encontrado con muchas personas que aman el Yoga con flexibilidad. Descubriéndolo en poemas, en canciones, en fotografías y en cursos de otros estilos, incluso de otras disciplinas, incluso de otras realidades. Me he encontrado con muchos otros que, como yo, tienen más dudas que certezas, pero tienen la certeza de no poder dejar de aprender y de querer hacerlo desde el Yoga, muchas veces enseñándolo y muchas veces desde hace décadas. Y sobre todo me he encontrado con amigos que, tras mucho practicar, saben perfectamente que no saben qué es el Yoga, pero sí saben que jugarlo es mucho más entretenido y satisfactorio que pretender ganarlo en un concepto. He encontrado más preguntas que respuestas, y muy bien preguntadas. El Facebook me ha hecho recordar que la mejor biblioteca es perfectamente inútil sin la inocencia de una pregunta.
¿Amor de verano?
Emoción, música, imágenes, sentimientos. Eso encuentro en el Facebook a mi soberbio pesar. Y me gusta. Y lo encuentro porque hay personas vivas, al mismo tiempo, compartiéndose, viajando en impulsos eléctricos de corazón a corazón. Un amigo acaba de subir este vídeo, conozco al fotógrafo gracias a otro, así que lo he abierto y me ha encantado: New York, un fotógrafo excelente, la chica del vestido rojo (cómo dejar de verla) una casualidad que deja de serlo y se transforma en complicidad y en arte. Belleza al asalto en la ciudad perfecta.
Esto de las redes sociales y yo ¿es un amor de verano? ¿Algo que pasará? ¿Algo que se fundirá en la desilusión o simplemente perderá fuelle? ¿Algo de lo que despertar? Ahora, desde la soberbia que aún me queda (junto con los emoticonos que no pienso usar… de momento) respondo: ¿Y qué no lo es? Y vivan los amores de verano y vivan las ilusiones.
Uno de mis amigos y maestro estaba tan desesperado en su juventud que un día decidió vender su alma al diablo a cambio de la felicidad. Lo buscó y lo encontró. Cuando le ofreció el trato, el diablo lo contempló aburrido y le respondió: "No compro porquerías. Vete y hazte un alma decente y luego hablamos". Lo hizo. A día de hoy, que yo sepa, no necesita cambiar su alma por felicidad. Son lo mismo. Moraleja, me digo: Aprovecha el momento y enamórate.
Me despido con el aporte de otro amigo:
Del mito (Jaime Sabines)
Mi madre me contó que yo lloré en su vientre.
A ella le dijeron: tendrá suerte.
Alguien me habló todos los días de mi vida
al oído, despacio, lentamente.
Me dijo: ¡vive, vive, vive!
Era la muerte.
Who is

Roberto Rodríguez Nogueira teaches yoga, blogger and writer.