Yoga and job offers
There are more fondness for Yoga than by the running of the bulls bullfighting in Spain. How is it possible? Judging from the statistics of the town halls and civic centres, everyone does Yoga in this country. So Roberto Rodríguez Nogueira tells in his Yoga pirate section.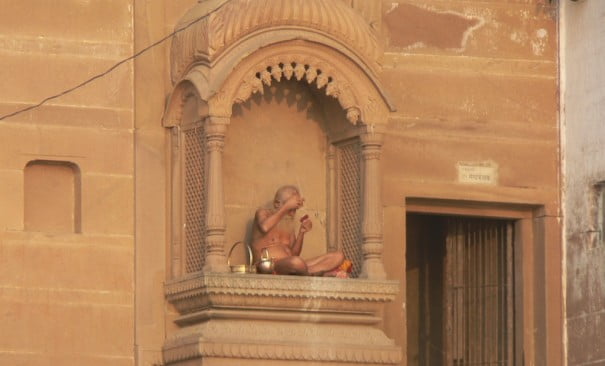 This is obviously a lie. As we all know, if everyone did Yoga, common sense would be our way of thinking and we would become Icelanders, or we would at least dresses white spinning on a spinning wheel and we not cejaríamos until the banks were returned to their homeland from paper ending financial colonialism and leaving land pa who works it.
Lol It is obvious that we are not doing Yoga. But the statistics do not lie. What happens then? It can happen that we make it to the Spanish: Yoga of flea-market, cheap, Civic Center. As the bracelets that, whom most who least furnishes is the forearm to the elbow every summer.
And I know what I'm talking about. I started to teach in such places, so until Civic Center Yoga teachers want me to put on the dog upside down looking at the Ganges, let me explain.
I started to teach in Civic Center. Until councils decide that procurement in their fiefdoms was his thing, and not of the associations (raison d ' être of such centres, which perfectly knew what they wanted. Teachers of Yoga, alleged cause of the country's financial ills, should quote before the Treasury and Social security by the immense benefits that detraían into the public coffers, cause, as everyone knows, the more recent financial crises in the world have been. Addendum, should appear on the list of productive citizens among the yogic rating of pariah (untouchable hired by temporary employment agencies) and the self-employed (untouchable right to pay their own social security, taxes, cremation and recreation - ashes-).
I decided to not be saddhu
On the other hand, since many associations not have been able to afford the hiring of their teacher's life (to see what Association non-profit can make a contract with high Social Security), has been obliged to resort to inexperienced amateurs willing to do the same "non profit," or directly to stop the activity, which in the stronghold (formerly Civic Center) have become classrooms free to give "official" courses subsidized by the administration of the day and taught by the company of the husband or of the councilor or the Mayor's brother-in-law. It's simple.
I decided to not be pariah. I decided to not be saddhu: I decided that my family have often as necessary healthy to eat and, if possible, have a house where to protect us all. And I kept playing with Yoga. Abandoned civic centres, I have officiated at all kinds of places and conditions. So, make it clear that I do know what I'm talking about.
The feudal evolution of Yoga, as in any free market, demanded a qualified work experience and a precise degree. Exemplary job offer: "ETT requested Yoga teacher with a minimum experience of one year as a student at centro civic or similar", which to me always made me think in the Gregorio Marañón pretending to cover a square of neurosurgeon with occasional viewers of emergencies.
Most of the people who do Yoga in Spain makes it under these conditions, with a teacher "engaged" in such a way. In recent times, obviously, have appeared many more "teachers" because it seems that the current (feudal) democracy is coming undone castes: all outcasts. What before no way could afford the formation of a Yoga teacher, is now desired by many.
Everyone does Yoga in Spain. Seriously? And all, neurosurgeons.
Who is

Roberto Rodríguez Nogueira teaches yoga, blogger and writer.