The perfect perfect body workout
Me impresiona la paradoja de moverse sin esfuerzo. En esta línea domesticamos animales, inventamos la rueda, el automóvil, el avión, el mando a distancia. Y ahora, adictos al desplazarse indoloro, hemos dado una nueva vuelta de tuerca: el ciclismo de hámster. Hemos logrado inventar el ejercicio físico sin esfuerzo y sin desplazamiento.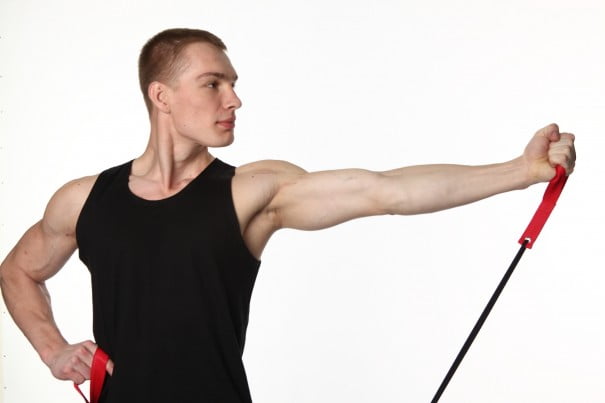 El conocimiento que hemos desarrollado de nuestra fisiología nos permite comprender, describir y apoyar el movimiento físico como nunca. Así se han inventado nuevos aparatos de gran simpleza e ingenio y última tecnología: el bosu, saltadores, las máquinas de pilates o los gadgets de Iyengar se codean con complejos artilugios novamás como bicicletas de spining , sofisticadas máquinas de remo, electroestimuladores musculares, vibradores fundegrasas, fajas reductoras etc.
Y todo esto, por supuesto, mezclado con los nuevos descubrimientos nutricionales que nos permitirán disfrutar, a los 90, de la tersura facial de un bebé, o desengrasarnos desde dentro al digerir yogures jabonosos.
Y no digo que no me parezca bien. Y no pretendo sólo ser irónico. Es que soy gallego, berciano y de Valladolid; un curioso punto de vista. A mí me parece muy bien que cada uno se reduzca y agite como quiera: en máquina, con aparatos, con protobiobifidus o con saludos a sol. Simplemente quiero subrayar cómo se nos presenta nuestro cuerpo a través de los ojos de la teletienda y la publicidad de muchas franquicias-gimnasio: una máquina perversa productora de grasa y radicales libres.
El negocio consiste en vender facilidad. Adelgazar y muscularse sin esfuerzo, sin tener que aprender a moverse correctamente, mientras, por ejemplo, se ve la teletienda remando en galera estática. Perder grasa y ganar apariencia sin tener que aprender complicados ejercicios, con simples movimientos repetitivos al alcance de cualquier muelle. ¡Sé perfecto! ¡Sé otro! ¡Es fácil! Y es cierto, es fácil. Lo difícil es amarse y serse a posta.
Como profesor de Yoga disfruto inmensamente con el siguiente proceso cuando llega alguien buscándose sin tener claro si está por ahí:
-Hola, soy el nuevo.
-¿Qué te trae al yoga?
-Me busco a mí mismo.
-Pasa al fondo a ver si te ves.
-…Oye… que no me veo.
-Tú insiste, tú insiste.
Y si insiste en buscarse por arriba, por abajo, a su derecha, a su izquierda, del derecho, del revés y siempre respirando, acaba por descubrir que siempre estuvo allí, esperándose. ¡Y goza de su compañía! Es un lugar al que no se llega buscando a otro.
Nuestro cuerpo es inteligencia pura condensada en forma y función, no una máquina entrópica productora de grasa y errores. Muévelo con sensibilidad y fuerza hagas Yoga o lo que sea. Pero muévete para amarte y respetarte hoy, ya, ahora mismo, y no en un futurible en el que tus tetas leviten turgentes, tus abdominales rayen las camisas o te retuerzas con la elegancia estoica de tu profesor de Yoga. Decide vivir fuerte y feliz en ti. Tu cuerpo tiene tanto que darte… Hay tanta belleza dentro de ti … ¡Y que le den a la teletienda!
Who is

Roberto Rodríguez Nogueira teaches yoga, blogger and writer.
Did you like this article?
Subscribe to our RSS so you don't miss anything