Libros/ La mente compasiva, de Paul Gilbert
En palabras de Daniel J. Siegel «Paul Gilbert ha creado una obra maestra que nos empuja a emplear el poder de nuestra mente para orientar nuestro cerebro hacia la compasión y la bondad». Edita: Eleftheria. PVP: 45€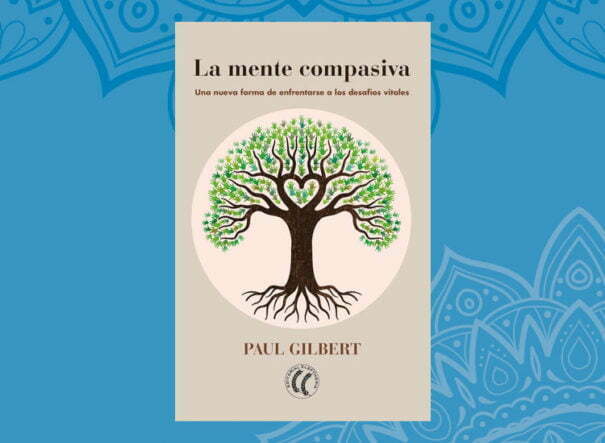 Of this book Daniel J. Siegel ha dicho: «Paul Gilbert ha creado una obra maestra que nos empuja a emplear el poder de nuestra mente para orientar nuestro cerebro hacia la compasión y la bondad. Al explorar la ciencia de nuestros antiguos circuitos neuronales y relacionarla con las presiones de nuestra cultura contemporánea, The compassionate mind nos hace emprender un impresionante viaje a los orígenes de nuestro actual reto de vivir una vida con sentido, conexión y resiliencia. Gilbert nos muestra entonces con detalle y de forma útil las importantes prácticas personales que nos ayudan a agudizar nuestras habilidades en la compasión por nosotros, por los demás y por el mundo en que vivimos. El resultado no es sólo más felicidad y mejor salud física, sino relaciones más significativas con los demás e, incluso, con nuestro planeta».
And Jon Kabat-Zinn ha expresado: «Durante mucho tiempo Paul Gilbert ha estado haciendo contribuciones seminales a nuestra comprensión de la compasión y cómo, si se cultiva sistemáticamente, puede convertirse en una fuerza para el mayor bien de nuestros corazones y del mundo. Este libro ofrece una perspectiva evolutiva profunda y convincente sobre el cerebro humano, la mente y la cultura. Demuestra hasta qué punto nuestra razón de ser y nuestro bienestar dependen de nuestra capacidad innata para extender la compasión sincera hacia nosotros mismos y hacia los demás. También nos guía hábilmente en el trabajo con tendencias profundamente arraigadas como la ansiedad, la ira y la depresión, para que no dominen nuestras vidas y erosionen nuestra salud y felicidad. Escrito con un profundo sentido de bondad hacia todos los que sufren, incluyendo uno mismo, este libro es una puerta de acceso muy amistosa, práctica y potencialmente iluminadora y sanadora a lo que es más profundo y mejor en nosotros y que a menudo no reconocemos o desconocemos completamente».
The author
Paul Gilbert es catedrático de Psicología Clínica de la Universidad de Derby. Durante más de 30 años ha participado activamente en la investigación centrada en aproximaciones evolutivas a la psicopatología con un enfoque especial en la vergüenza y sus dificultades subyacentes lo que le llevó a desarrollar la Terapia focalizada en la compasión (CFT). Fue presidente de la Asociación Británica de Psicoterapia Cognitiva y Conductual (BABCP) y miembro del National Institute for Health and Care Excellence. Desde el año 2006 preside la Compassionate Mind Foundation.
Did you like this article?
Subscribe to our RSS so you don't miss anything