La realización de los asanas
El asana es muy importante cuando se realiza con la adecuada actitud mental, pues entonces trabaja en tres planos: el físico, el mental y el energético. En el genuino hatha-yoga, los movimientos de hacer y deshacer la postura se efectúan con lentitud y consciencia.
Calle Ramiro writes.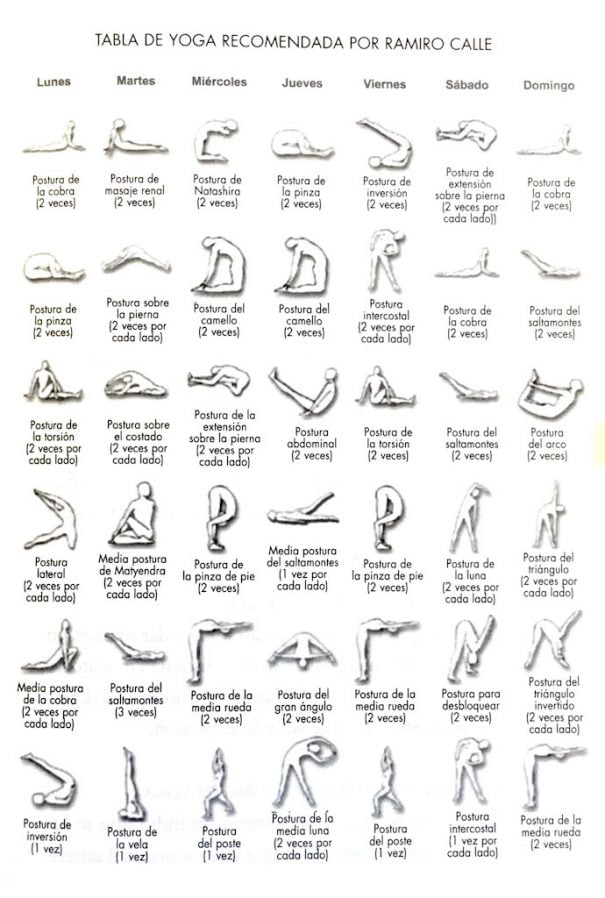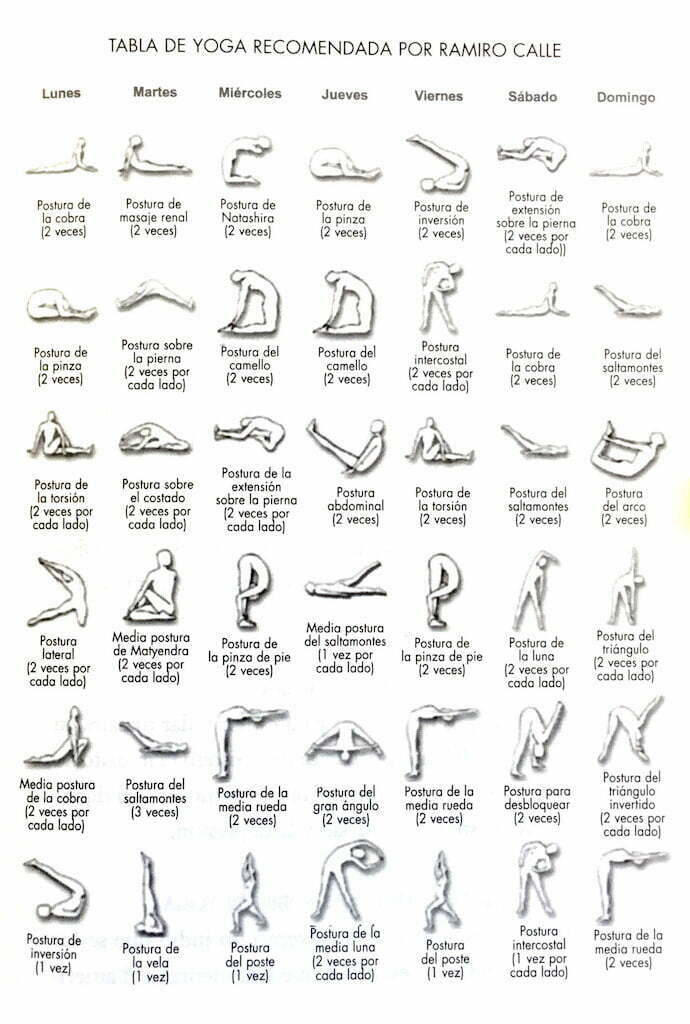 La postura se mantiene inmóvil durante un tiempo, en tanto se fija la atención en el cuerpo y se hace una respiración pausada por la nariz. Hay que evitar cualquier esfuerzo excesivo al hacer o mantener la posición. Con llevarla al límite razonable, ésta desprende todos sus beneficios.
Lo importante es vivir la postura de adentro hacia afuera y de afuera hacia adentro. El tiempo de mantenimiento es muy importante para interiorizarse y conectar con los estiramientos, masajes, presiones en puntos vitales y centros de energía.
El cuerpo se convierte en un soporte meditacional y de ayuda para unificar la mente. Se efectúa así el trabajo consciente sobre el cuerpo, que es como una escalera hacia el radja-yoga o yoga psicomental.
La sesión admite muchas combinaciones. A modo de referencia facilito las tablas incluídas en mi web. Como insisto tanto en mi libro Sadhana (Editorial Kairós), el secreto está en la práctica asidua, la motivación inquebrantable y la paciencia.
Calle Ramiro

More than 50 years has been Calle Ramiro teaching yoga. He began teaching at home and created an Academy of yoga correspondence for all Spain and Latin America. In January of l971 opened its Yoga Center Shadak, that have already passed more than half a million people. His 250 published works include more than fifty devoted to yoga and related disciplines. He has made Yoga the purpose and sense of his life, having traveled a hundred times to India, the homeland of yoga.

See the page of Calle Ramiro Facebook:
https://www.facebook.com/pages/Ramiro-ACalle/118531418198874
Did you like this article?
Subscribe to our RSS so you don't miss anything