Libros/ Sánate tú mismo, de Saki Santorelli
Saki F. Santorelli es uno de los pioneros del movimiento mindfulness, director de la clínica de Massachusetts donde se desarrolló el MBSR. Edita: Kairós. PVP: 18 €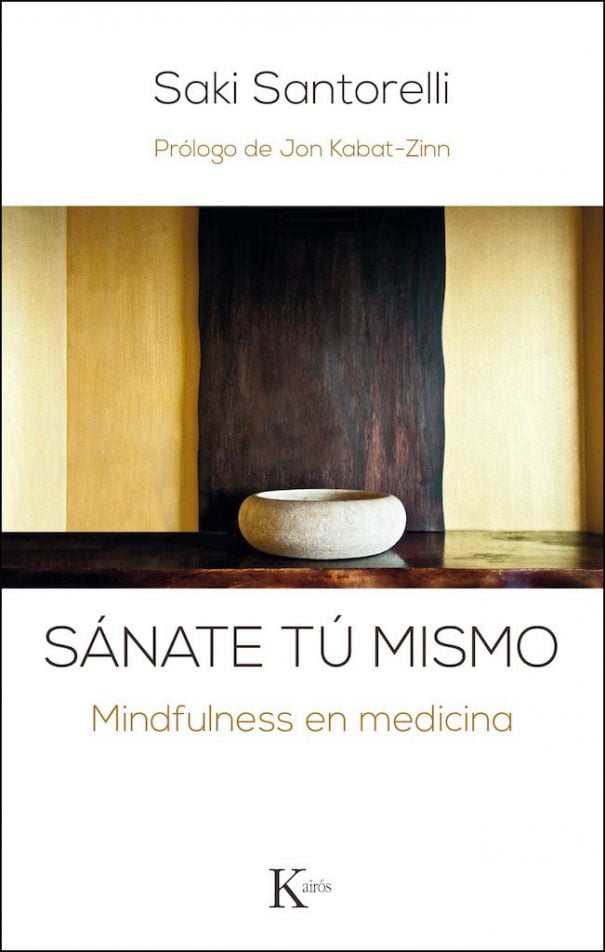 En la actualidad, disfrutamos de extraordinarios avances tecnológicos en el diagnóstico y tratamiento de las enfermedades, al tiempo que estamos aprendiendo a asumir una mayor responsabilidad en nuestra propia salud y bienestar. En Sánate tú mismo, Saki Santorelli, director de la prestigiosa Clínica de Reducción del Estrés de Massachusetts, explora las antiguas raíces de la medicina y nos muestra el modo de introducir el mindfulness en el crisol de la relación terapéutica.
Su enfoque revoluciona la dinámica existente entre profesionales y pacientes, ahondando en la transformación que tiene lugar en este proceso alquímico. Santorelli comparte con nosotros su propio viaje personal a través del mindfulness y su fascinante implicación en las vidas de los pacientes.
The author
Saki F. Santorelli es director de la Clínica de Reducción del Estrés en el Memorial Medical Center de la Universidad de Massachusetts, director de Servicios Clínicos y Educacionales en el Center for Mindfulness in Medicine, Health Care, and Society, y profesor adjunto en la Division of Preventive and Behavioral Medicine de la Facultad de Medicina de la Universidad de Massachusetts.

Did you like this article?
Subscribe to our RSS so you don't miss anything