' Sadhaka, the path of the Yoga' continues its tour
Tras el éxito del documental
Sadhaka, the path of Yoga
-dirigido por Nicolas Gauthier- en sus proyecciones en Madrid, Barcelona, Valencia, Palma, y la buena acogida de la película a través de la plataformaVimeo, continua ahora su andadura en su propio canal Youtube.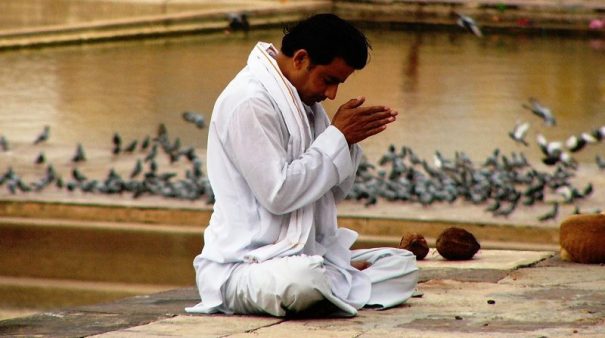 Este documental también fue aplaudido durante el IV Congreso de AEEII (Asociación Española de Estudios Interdisciplinarios sobre la India) en la Universidad de Oviedo y en varios festivales internacionales.
Ahora, además de poder hacer accesible el documental completo, los creadores de Sadhaka han abierto su propio canal YouTube con el fin de compartir lo más posible los diferentes tráilers y extractos de todos sus trabajos realizados en India. Artículos de Ramiro Calle y de los productores, fotos y videos producidos en India también se publican diariamente en la página Facebook of Sâdhaka, La Senda del Yoga, profundizando y planteando constantemente los interrogantes que no dejan de estar relacionadas con las pretensiones espirituales de esta tradición.
—Sadhaka, the path of Yoga en versión completa en Vimeo:
https://vimeo.com/ondemand/sadhaka
–Facebook de Sâdhaka, La Senda del Yoga:
https://www.facebook.com/snapartfactory
–Canal YouTube:
https://www.youtube.com/channel/UCm__EQCueglXyfTqHy2z9CA
Los datos del documental
Genre: documentary
Director: Nicolas Gauthier
Production: Nicolas Gauthier & Louis road
Música: Luis Camino
Actors: Ramiro a. Street, Surinder Singh, Swami Prachant Bharati, Rada Swami Bharati, Alvaro Enterría, Dr. Prabhu G.
Distributor: Group Sequoia (Atlantis Films)
Nationality and year of production: Spain/India, 2015
Duration: 89′
Did you like this article?
Subscribe to our RSS so you don't miss anything