Aphorisms on the real Yoga
El yoga es una senda y el yogui aquel que la recorre. Aunque se dirige hacia la meta, que es la paz interior y la libertad interna, cada paso ya es la meta; la ladera de la montaña ya es la cima, porque cada pulgada que se recorre es un logro.
Escribe estos aforismos Ramiro Calle.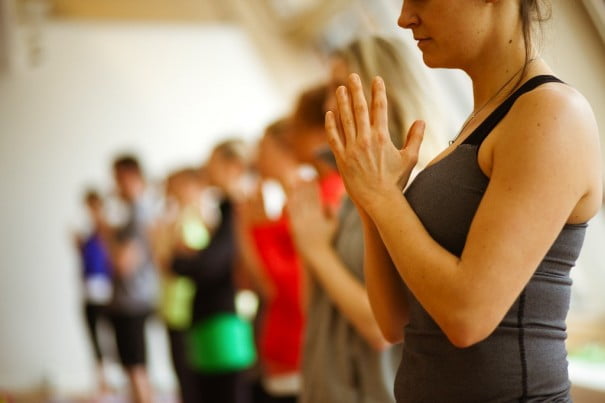 La meta más alta del yoga es la supraconsciencia o visión liberadora. Es el samadhi.
El samadhi es un estado de ausencia de ego, bienaventuranza y unión del ser individual con la mente cósmica.
Disipar la energía es desvitalizarse; unificar (yoga) la energía es revitalizarse.
Yoga es subyugar, es decir, poner la mente bajo el yugo de la consciencia y de la voluntad.
El yoga es experiencia y no creencia, porque solo la primera de ellas transforma y libera, modifica y revela. Yoga es vivencia y no concepto; sabiduría y no mero conocimiento libresco o erudición.
El yoga es un método de perfeccionamiento, una actitud de vida. Todo ser humano puede perfeccionarse y aprender a vivir más intensamente y sin egoísmos.
En tanto que seres en evolución, podemos acelerar la evolución; si nos sentimos incompletos, podemos completarnos.
El yoga es una técnica de vida y una senda de autoconocimiento: ¡Víve y conócete! Es una ventana abierta a la autorrealización: ¡Realízate! Es un camino hacia la plenitud: ¡Sé pleno!
El sadhana es el vehículo para llegar a la meta. No hay auténtico yoga sin sadhana. Es la práctica, el ejercicio psicofísico y mental. Las enseñanzas sin el sadhana que las materializa, son papel mojado.
El yoga es un arte de vida, una ciencia del perfeccionamiento, un método para el autodesarrollo. Nos ofrece pautas de orientación, mapas espirituales, brújulas para tomar la dirección correcta, procedimientos milenarios para trabajar sobre el cuerpo, las energías, la mente y las emociones.
El yoga es armonía y equilibrio, o sea bienestar.
Mediante el yoga desvelamos lo que estaba velado y mediante la intuición que otorgan sus métodos, revelamos lo que en apariencia se ocultaba. Mediante la práctica del yoga abrimos la puerta a nuestro impulso creador, que está sofocado, pero anhelando manifestarse.
No solo hay que conocer; hay que conocer al conocedor.
Calle Ramiro

More than 50 years has been Calle Ramiro teaching yoga. He began teaching at home and created an Academy of yoga correspondence for all Spain and Latin America. In January of l971 opened its Yoga Center Shadak, that have already passed more than half a million people. His 250 published works include more than fifty devoted to yoga and related disciplines. He has made Yoga the purpose and sense of his life, having traveled a hundred times to India, the homeland of yoga.

See the page of Calle Ramiro Facebook:
https://www.facebook.com/pages/Ramiro-ACalle/118531418198874
Did you like this article?
Subscribe to our RSS so you don't miss anything