Libro/ Elogio de la lucidez, de Ilios Kotsou
Un libro que replantea la psicología positiva y la autoayuda de uno de los autores de mayor proyección en el mundo francófono. Con colaboraciones de Christophe André y Matthieu Ricard. Edita: Kairós. PVP: 15€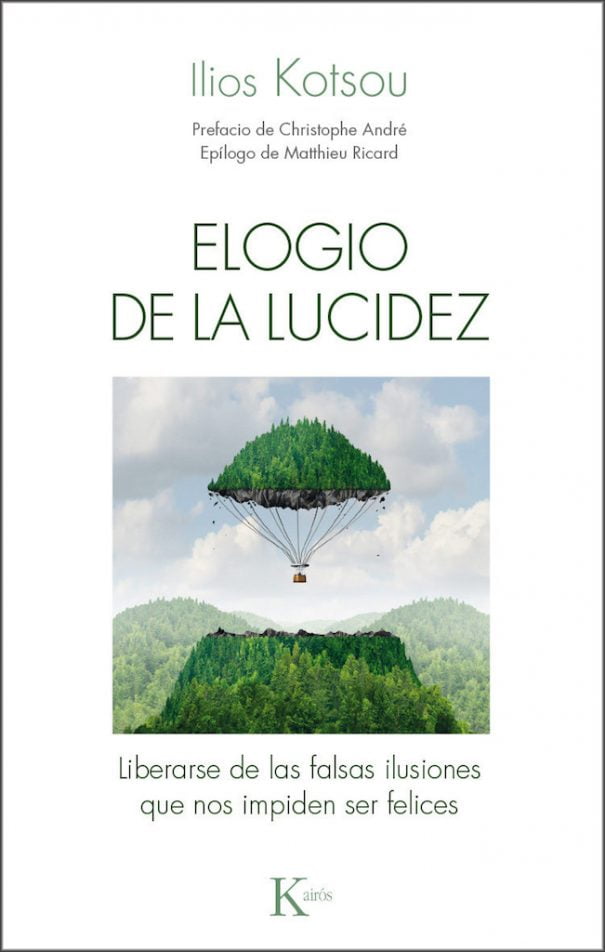 La felicidad parece el nuevo Grial de nuestra época. Cuanto más la buscamos, más difícil de alcanzar parece. Y es que la mayoría de nosotros buscamos una felicidad idealizada, imposible de conseguir, una vida sin sufrimiento, emociones siempre positivas, una autoestima firme y un desarrollo personal constante; espejismos que nos vuelven tristemente egocentrados y nos hacen perder de vista lo esencial: la posibilidad de ser felices a pesar de las vicisitudes de la vida.
Ilios Kotsou nos invita a compartir la lucidez capaz de desbaratar esas ideas ingenuas y descubrir las condiciones de una verdadera felicidad. Con inteligencia y humor nos explica cómo una consciencia clarividente nos abre a la tolerancia, a la dulzura y a una comprensión más profunda de nuestras emociones. Se trata de aceptar nuestra vulnerabilidad como un tesoro, y descubrir en uno mismo una alegría perdurable, sostenida por la belleza y el valor real de nuestras vidas.
«Una obra alegre, llena de frescura y repleta de una energía contagiosa que nos alegrará el corazón y movilizará el espíritu.» Christophe André
The author
Ilios Kotsou es experto en temas de inteligencia emocional y mindfulness por la Universidad Libre de Bruselas, la Louvain School of Management y la Universidad de Savoya. Ha cofundado la asociación Émergences, que financia proyectos de solidaridad, y publicado numerosas obras, como Acción y meditación: cambiarse a sí mismo para cambiar el mundo (Kairós), Petit cahier d'exercices d'intelligence émotionnelle y Pleine conscience et acceptation: les thérapies de la troisième vague.
Web del autor: www.emergences.org

Did you like this article?
Subscribe to our RSS so you don't miss anything