The adventure of the spirit
Both in my Spiritual autobiography
(Editorial Kairós) como en el documental
Viaje a los adentros, Ramiro Calle,
he confesado abiertamente que fui un niño muy difícil y un adolescente hondamente insatisfecho, desconcertado y vencido por el desaliento de no saber qué papel ocupaba en esta misteriosa existencia. Escribe Ramiro Calle.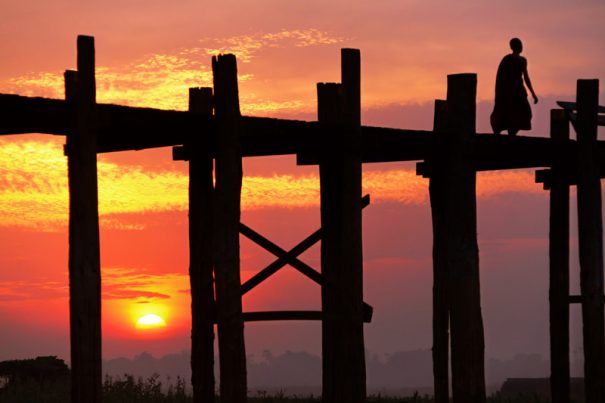 ¡Cuánta paciencia hubieron de tener mis padres y mis hermanos! Conocí de primera mano la angustia existencial, el tedio vital, la abulia y la profunda melancolía. Pero como reza el antiguo adagio, "para sanar hay que haber estado herido". Encontré alivio a mis hirientes incertidumbres y bálsamo para mis grietas del alma en sumergirme en la psicología de las profundidades tanto de Oriente como de Occidente y, sobre todo, en las místicas asiáticas.
Hambriento de paz interior y de autoconocimiento, comencé a adquirir todo tipo de libros espirituales, pasar horas y horas en bibliotecas, incursionar en las enseñanzas de los grandes mentores y empezar a adiestrarme en las técnicas del yoga.
Fueron años muy complicados psíquicamente, con épocas desoladoras en el intento por comprender y hallar respuestas; años saturados de contradicciones y ambivalencias, pasando de la introspección a una compulsiva externalización. Las noches oscuras del alma se sucedieron, pero nunca dejé de indagarme y de confiar en las técnicas y enseñanzas del yoga, pues anhelaba transformarme y celebrar la alquimia interior que mutara mi inquietud en serenidad.
Empecé a recorrer la larga marcha de la autorrealización, ese camino que espanta en palabras de Jung. Pero cuando el sabor inconfundible de la Búsqueda se presenta, ya no podemos hacer otra cosa que seguir tratando de atravesar el laberinto para llegar a su centro.Por eso cuando Jose Pazo and Juan Betancor me propusieron hacer un documental honesto, incluso descarnado, sobre mi persona más allá de la imagen, acepté, porque sabía que así ganaría muchos amigos espirituales que no buscan en mí la imagen pública (a la que es mejor hacer añicos), sino mi yo más hondo para compartirlo también con su yo más íntimo.
Solo los que están en la aventura del espíritu comprenden a los que también lo están, porque surge así una comunicación que no es de mente a mente, sino de ser a ser. El yoga fue mi apoyo, mi inspiración, mi ojo de buey hacia un plano más elevado de consciencia, mi refugio y mi esperanza.
See https://www.facebook.com/viajealosadentros/
Calle Ramiro

More than 50 years has been Calle Ramiro teaching yoga. He began teaching at home and created an Academy of yoga correspondence for all Spain and Latin America. In January of l971 opened its Yoga Center Shadak, that have already passed more than half a million people. His 250 published works include more than fifty devoted to yoga and related disciplines. He has made Yoga the purpose and sense of his life, having traveled a hundred times to India, the homeland of yoga.

Watch the Calle Ramiro Facebook:
https://www.facebook.com/pages/Ramiro-ACalle/118531418198874
Did you like this article?
Subscribe to our RSS so you don't miss anything