Mantra: strength and power
We offer you a new and visionary poem by Swami Vishnudevananda, of the book Upadesa. Teachings of Swami Vishnudevananda, available in the Centre International Sivananda Yoga Vedanta in Madrid.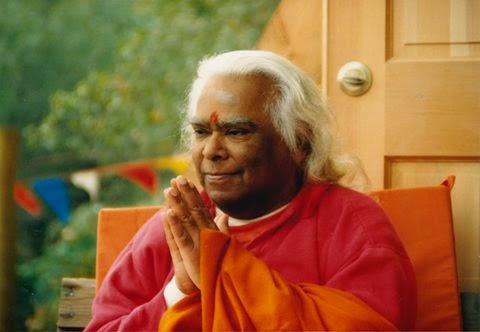 A mantra
es como una fuerza,
a power
dentro de una palabra.
The law of gravity
already existed
before Newton
la descubriera.
Un día vio cómo caía una manzana.
Esto produjo una reacción en su mente.
"¿Por qué cayó la manzana?
¿Por qué no subió?"
Pensó:
"Debe haber una ley
de acuerdo a la cual la tierra atrae,
por eso cayó la manzana".
A partir de esos pensamientos desarrolló la teoría.
He did not invent this force of gravity
Él la descubrió.
The same goes with each mantra
– con cada mantra verdadero –
es el descubrimiento de los sabios,
no una invención.
Swami Vishnudevananda. Book Upadesa. Teachings of Swami Vishnudevananda.

La misión de Swami Vishnudevananda fue difundir el Yoga en nombre de su maestro, Swami Sivananda.

Fundó los Centros Internacionales de Yoga Sivananda en 1957 y estableció la institución "True World Order", la cual promueve la paz universal. Superar las limitaciones internas y externas era el mensaje de sus numerosas misiones de paz.

Información facilitada por el Centro Internacional de Yoga Sivananda Vedanta de Madrid.

Telf. 913615150
Did you like this article?
Subscribe to our RSS so you don't miss anything