André Van Lysebeth and his legacy
When speak of teachers of yoga, of guides spiritual, of swamis or gurus, that dan as a source inexhaustible his knowledge to who is capable of taking it, them Western must pay a just recognition to one of them more important diffusers of the yoga during the century XX. Writes Paul Rego.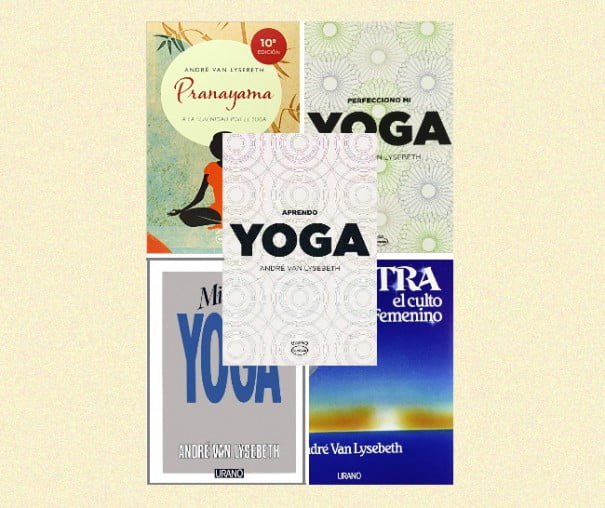 During your experience of life André Van Lysebeth (1919-2004) drank directly from the source of wisdom being blessed by the great hindu master Swami Sivananda, of who this Belgian attracted by the methods of the control of the mind and the hypnosis learned direct and systematically. In the middle of the Decade of the 50s began to search points of connection between the wisdom ancient and the mystical in connection with the science Western and its resources more modern.
Today is normal learn is of that certain concepts that them Yogis had by truths, arising out from the perception, can check is through devices technological capable of "check scientifically" what them teachers teach from it intuition or it checking empirical from makes millennia, but mid the century XX it technology and them Western were very far from "capture" it subtlety of them processes of the be.
André Van Lysebeth was a great practitioner of yoga and a scholar. From their knowledge of Western medicine deepened his studies of yoga practice, respecting the most profound teachings of strictly and also contributing their thoughts, concepts and studies to get a exceptional encounter between two worlds at the time, they were not so close and were not as accessible as it is now.
As creator literary and master of yoga, Van Lysebeth opened associations and federations, until the branch European of the Federation International de Yoga; from his school formed to hundreds of instructors and was visited there by many of the more renowned teachers of the India.
At its Belgium native shared directly the knowledge in the television, created the magazine Yoga (1963-2008) and as creator literary left five works of dissemination that are a treasure from the point of view of the information and a great model for many practitioners, scholars, teachers and teachers that more forward in the time created their own works, following their steps.
The books in Spanish of André Van Lysebeth
Books Learn Yoga (1968), Hone my Yoga (1970), My session of Yoga (1979) opened a door to a style exemplary in that the author is mixing in his story, experiences personal, discoveries scientific, wisdom learned in India and conclusions of field. And from that place, each one of their books van carrying to the reader, of the same way that the Guide leads to the disciple, to a practice deep, serious and to consciousness.
Pranayama, the serenity by Yoga (1971) is perhaps the book more full ever written of this science that form part of the yoga. The greater part of the information available in West about this topic so important and rich is the must to this author. This work is a work unique, almost a treated that followed properly us can lead to an excellent practice and control of the energy through the breath.
Besides these works Van Lysebeth bequeathed us his great work Tantra, the cult of the feminine (1988), a work of more serious and respectable available currently to understand deeply and at the same time practice this philosophy that is intertwined with yoga in the world of spiritual development and ancestral practices. And it wrote like the yogui-cientifico in which is was turning, during many years and without any hurry, but with much zeal and detail in each word, in each chapter, in each exercise, after more than thirty years of studies.
The works of André Van Lysebeth are the reflection of your work as pioneer of the study seriously of a discipline that until their times had more than magic, talk and mystery that of certainty and understanding in West. Perhaps to it you should many of them concepts that today guide our kinds of yoga, thanks to his master to learn, understand, translate and transmit the knowledge scientific and spiritual of the yoga.
Paul Rego. Teacher of Yoga, Masajista-Terapeuta. Diploma in health Ayurveda
http://yogasinfronteras.blogspot.com

Did you like this article?
Subscribe to our RSS so you don't miss anything