Class of yoga OnLine 16: mobilization of the column vertebral
De nuevo presentamos a nuestros lectores una completa Clase de Yoga OnLine producida por la Escuela Internacional de Yoga, un regalo exclusivo para todos los lectores de Yoga en Red. Se trata de una clase guiada por Manoli Muñoz.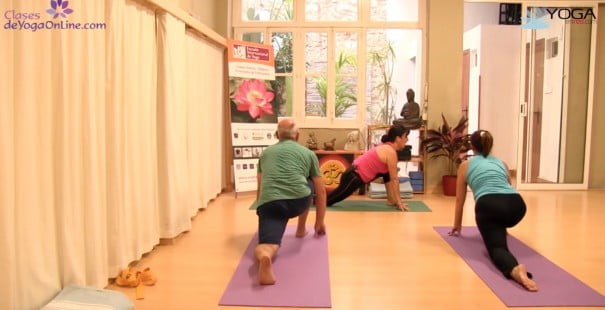 Serie de asanas en la que profundizamos en cada movimiento de la columna vertebral desde la actividad, la sensibilidad y el respeto. Introducimos alguna variante en Surya Namaskar con el objetivo de permanecer más tiempo en Sarvangasana y Halasana.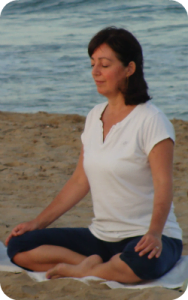 Manoli Muñoz, es tutora y formadora de la Formación de Profesores de Yoga en sus modalidades presencial y OnLine. "El propósito de mis clases tiene como objetivo general estimular y potenciar la atención consciente, en la que el alumno viva plenamente su propia experiencia de Yoga. Cada práctica trabaja aspectos específicos del cuerpo, creando un espacio de trabajo holístico e integrador."
This kinds of Yoga platform has been created by the international school of Yoga to get the learning and practice of the Yoga wherever you are.

Each week it incorporates classes of different styles with different objectives, so that you can move into your practice.

You can choose practices short of 30 minutes and complete more than one hour classes, as well as several levels that adapt to your practice. Also you can practice meditation and Mantras.

Sign up for free to get access to complete various kinds of welcome. Click on: Free registration
Did you like this article?
Subscribe to our RSS so you don't miss anything