Mental Yoga and meditation
A veces la gente pregunta si sigo dando clases de meditacion en el centro de yoga que fundé en enero de 1971 junto con la profesora de yoga Almudena Hauríe. Han pasado ya por Shadak más de medio millon de personas y todos los días sigo impartiendo dos clases de meditación por la tarde. Escribe Ramiro Calle.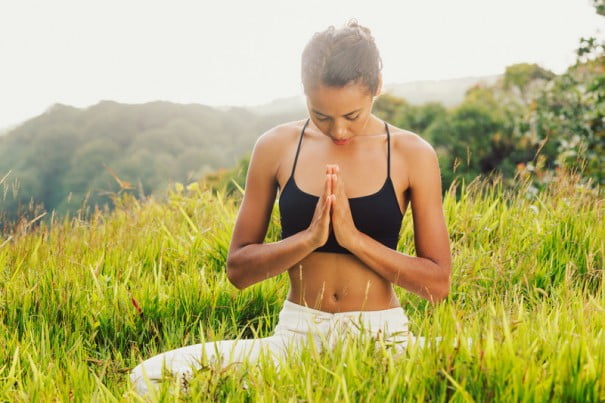 En estas clases se practican diversos e importantes ejercicios de meditación, se investiga en todo tipo de temas espirituales y psicológicos y se realiza un coloquio. Se indaga en las más importantes disciplinas de autodesarrollo y se enseñan técnicas de meditación yóguica y de vipassana (la mal llamada mindfulness).
A fin de que puedan ser accesibles a todas las personas interesadas, desde hace diez años no se han subido las cuotas, que son de 39 euros al mes para una clase semanal y de 5o euros al mes para dos clases semanales. Si se combinan con hatha-yoga, todavía las clases resultan más económicas.
Aprovecho estas líneas para aseverar que yo nunca he formado profesores de meditación, como algunos instructores se puedan arrogar. He hecho una excepción con Paulino Monje, un verdadero karma-yogui, que imparte gratuitamente clases de yoga mental a miles de personas de centros de mayores y jubilados.
Me he limitado a impartir clases de meditación a toda suerte de personas a lo largo de 44 años, habiendo también escrito una decena de libros sobre el tema, destacando El Gran Libro de la Meditación.
Considero inoportuno y desaprensivo que se estén dando cursos de meditación a precios desorbitados, cerrando así la puerta a personas que no tienen medios para asumirlos. Estas milenarias y valiosísimas técnicas recogidas en el ancho cauce del río del yoga, tienen que llegar a todo tipo de personas e incluso a aquellas que por su falta completa de medios no puedan costearlas. Por fortuna se están introduciendo en cárceles, hospitales, universidades, institutos, aulas para personas de la tercera edad y un largo etcétera. ¡Congratulémosnos por ello!
Es necesario hacer una puntualización sobre el radja-yoga o yoga mental y la meditación. No se puede pensar que una rama de la medicina es toda la medicina, y del mismo modo la meditación es una técnica esencial utilizada por el yoga mental o radja-yoga, pero no suficiente. El radja-yoga es el yoga que ha investigado sin tregua en la naturaleza profunda de la mente y en sus funciones y tendencias. Es un nutrido cuerpo de enseñanzas, instrucciones y métodos, que se proponen eliminar la ignorancia básica de la mente para que pueda reportar una visión pura y transformativa.
La mente es muy compleja, un gran misterio. Está llena de velos que hay que ir descorriendo para alcanzar la Sabiduría y finalmente ver las cosas como son. Ver las cosas como son entraña lucidez, y entonces, desde la aceptación consciente, uno puede proceder en consecuencia. También desde esa lucidez surge la verdadera compasión.
La Sabiduría implica la mente y el corazón, es decir, el entendimiento correcto y la benevolencia. En el yoga mental se nos enseña todo a propósito de la mente y cómo irla encauzando, limpiando y estabilizando. Hay técnicas de concentración, meditación, visualización, autoindagación y trasnformación.
Los yoguis fueron los primeros psicólogos del mundo, siendo la suya una psicología experiencial y de autodesarrollo. De hecho, la psicología occidental está en mantillas con respecto a la psicología oriental, que tiene miles de años de antiguedad. La persona por sí misma debe explorar y conocer su mente, para ir afirmando el lado constructivo de la misma e ir debilitando el neurótico. La misma mente que encadena es la que libera. Como la mente es la eterna compañera, tenemos que aprender a convertirla en una aliada.
Calle Ramiro

More than 50 years has been Calle Ramiro teaching yoga. He began teaching at home and created an Academy of yoga correspondence for all Spain and Latin America. In January of l971 opened its Yoga Center Shadak, that have already passed more than half a million people. His 250 published works include more than fifty devoted to yoga and related disciplines. He has made Yoga the purpose and sense of his life, having traveled a hundred times to India, the homeland of yoga.

Watch the Calle Ramiro Facebook:
https://www.facebook.com/pages/Ramiro-ACalle/118531418198874
Did you like this article?
Subscribe to our RSS so you don't miss anything