Day of yoga Swami ISA
El domingo 14 de junio, Swami Isa dará un día especial de enseñanza de yoga y meditación en Madrid en Ecocentro. Así nos lo comunican desde el Parlamento Global de la Energía, del cual es fundador (

ver artículo anterior

).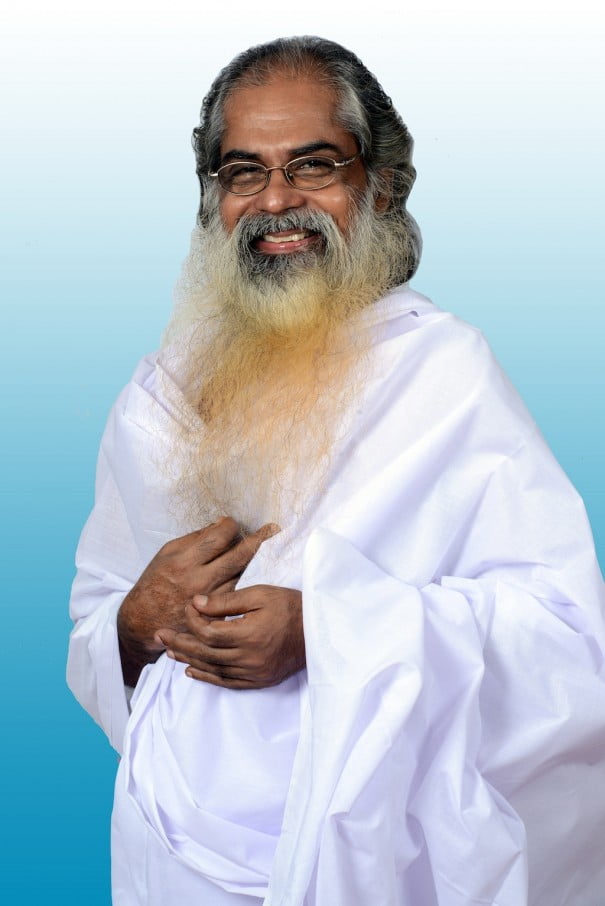 Pureza Total = Felicidad Total.
Si puedes recordar esta ecuación, puedes cambiar totalmente tu vida!
Swami Isa
Swami Isa es -tal como lo definen en su organización- lo uno de los líderes espirituales más importantes de la India, un reformador de la educación humanitaria y un científico teórico. Es reconocido por los pedagogos por su visión global de la educación: "Educación de la Conciencia Total", así como por la comunidad científica internacional por su teoría unificada del Todo, la "I Teoría".
"Una sonrisa hermosa y floreciente no es un ejercicio de labios o músculo -dice Swamiji-. Es el proceso de eliminación de todas las barreras y el logro de la luz interior y de la felicidad. Esa felicidad omnipresente es la verdadera espiritualidad."
Program
Swamiji iniciará la sesión con el conocimiento básico acerca de la pureza física, incluyendo varios Asanas fáciles que se pueden practicar en una secuencia corta todos los días. Swamiji proporcionará igualmente instrucciones sobre el canto o la formulación apropiada de ciertos mantras, lo cual permite beneficiar del poder real y directo de estos mantras a diferentes niveles, físico, mental y emocional.
También se estudiará el comienzo de los Yoga Sutras de Patanjali, acompañado de la pronunciación correcta en sánscrito. Luego, se analizará el significado interno de los Sutras del Yoga y de su aplicación concreta en nuestra muy atareada vida diaria. Swami Isa sabe hacernos entender la Antigua Ciencia Védica explicándola de una manera clara, sencilla y racional, con un discurso adaptado a la mentalidad occidental.
La jornada finalizará con un tiempo para hacer preguntas. Los participantes podrán exponer a Swamiji sus dudas acerca de sus propias prácticas, o bien pedir consejos o cualquier otro cuestionamiento que nos planteemos en relación con la espiritualidad o sobre la vida en general.
Schedule
9h:30 – 10h: Acogida

10h – 10h:30: Introducción

10h:30 – 11h30: Práctica de Yoga

11h:30 – 12h:30: Enseñanza y debate sobre un capítulo de los

Yoga Sutras

12h:30 – 13h:30: Almuerzo en Ecocentro

13h:30 – 14h:30: Tiempo para preguntas y respuestas

14h30 – 15h30: Práctica de Yoga

15h30 – 16h: Cierre
After 4 pm: personal interviews with Swami Isa if weather permitting.
Price: Normal 45 €; estudiante 30 €
Where: Ecocentro – sala 81 / C / Esquilache 2. Madrid
To register: es@global-energy-parliament.net
More information: www.ivpt.org

Did you like this article?
Subscribe to our RSS so you don't miss anything