Thoughts of Swami Vishnudevananda: Hatha Yoga and Pranayama
"The health is the wealth, the peace mental is the happiness, the Yoga shows the way". The Mission of Swami Vishnudevananda was to spread the name of his teacher, Swami Sivananda Yoga. It is a collaboration of the Centre de Yoga Sivananda de Madrid.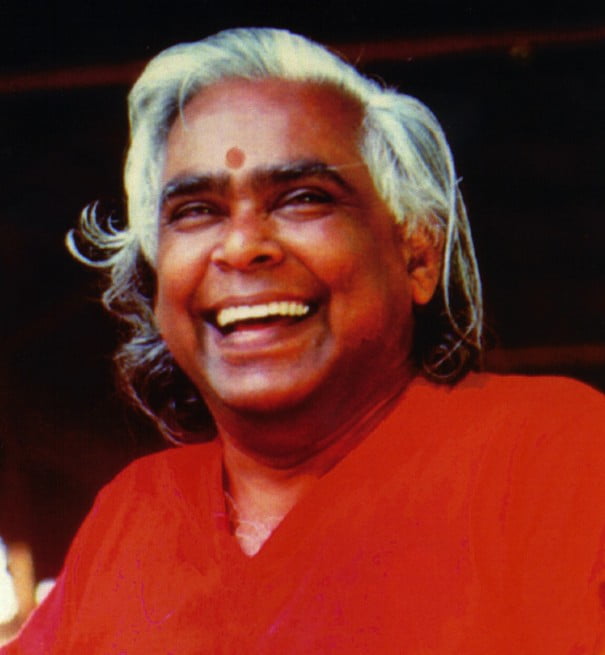 Swami Vishnudevananda fundó los Centros Internacionales de Yoga Sivananda en 1957 y estableció la institución "True World Order", la cual promueve la paz universal. Superar las limitaciones internas y externas era el mensaje de sus numerosas misiones de paz.
Hatha Yoga y Pranayama
Es sumamente importante para los principiantes comenzar con pranayama antes de intentar meditar.
De otro modo la mente sueña, sueña despierta, como al dormir.
Los maestros de yoga comenzaron desde el principio mismo.
Los Hatha-yogis detienen el mundo al dirigir el prana hacia el Sushumna, el nadi o meridiano central.
La mente no puede funcionar sin prana.
Esa es la diferencia entre Hatha Yoga y Raja Yoga.
El Raya Yoga encara el problema directamente con la mente.
El Hatha Yoga encara en problema a través del control del prana que mueve la mente.
Las ondas de pensamiento son producto del movimiento de prana y de las tendencias kármicas.
Mientras existan las ondas existirán alteraciones.
El prana fluye, como los electrones, a través del sistema nervioso por los nadis; cuando hay resistencia el prana no se puede mover.
Al practicar la respiración alterna, Anuloma Viloma, se eliminan todas las impurezas de los nadis y el prana fluye hacia el Sushumna.
Cuando el prana fluye a través de ida y pingala, tenemos la experiencia de estar en el mundo.
Cuando el prana fluye a través del Sushumna, la mente se vuelve más estable.
En el Hatha Yoga, este estado en el que el prana fluye en el Sushumna y todos los chakras están abiertos, se denomina "unmani avastha" o Samadhi.
Book Upadesa. Teachings of Swami Vishnudevananda.
Available in the Centre International Sivananda Yoga Vedanta in Madrid.
Information provided by the Centre international de Yoga Sivananda Vedanta of Madrid. T 913615150
www.sivananda.org/madrid
https://www.facebook.com/pages/Centro-de-Yoga-Sivananda-Madrid
https://twitter.com/yoga_sivananda
Did you like this article?
Subscribe to our RSS so you don't miss anything