Curso de Yoga con Babacar Khane: "Yoga y regeneración celular"
Con la edad las células van perdiendo carburante; sin embargo, una célula que recibe la cantidad suficiente de nutrientes se mantiene joven. Se puede conseguir regeneración celular a través del yoga, pues nos enseña a respirar correctamente y amplía la cantidad de prana o energía que recibimos. Es el objetivo de este curso, los días 21, 22 y 23 de noviembre en San Lorenzo del Escorial (Madrid)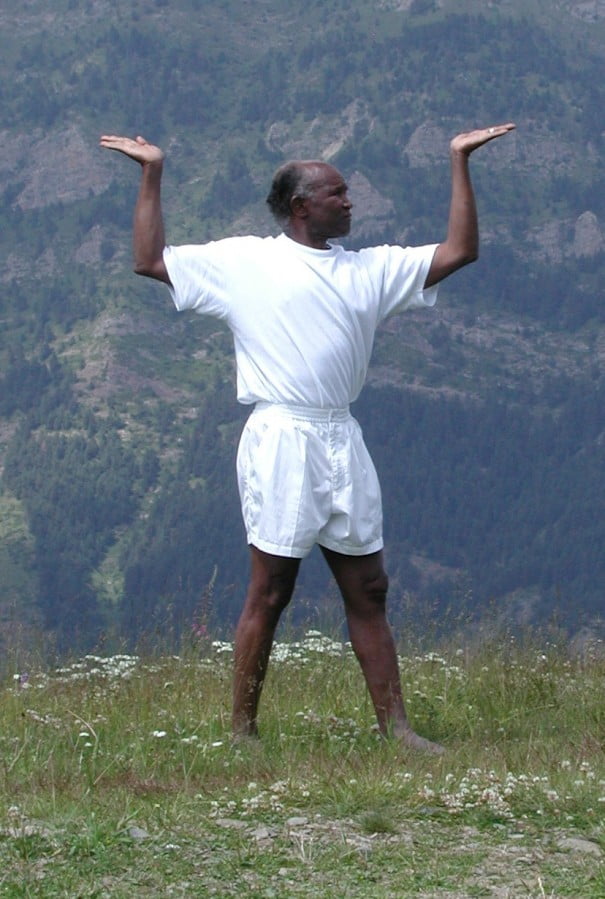 Babacar Khane nació en Dakar (Senegal) en 1935. Desde temprana edad se interesa por el espíritu a través del cuerpo, manifestando una naturaleza mística. Encuentra a un maestro indio que le revela el hinduismo y la enseñanza de Paramahansa Yogananda. Además recibe una enseñanza completa del Yoga de Patanjali. Doctor en osteopatía y en quiropráctica, Yogi Khane ha trabajado estrechamente con personalidades del mundo médico, especialmente psiquiatras y reumatólogos. Durante muchos años colabora e investiga con el célebre gerontólogo y reumatólogo Dr. Baumgartner, con quien colabora en el tratamiento de los enfermos reumáticos.
Babacar Khane ha desarrollado, con gran maestría, un método original de enseñanza en una única asociación de tres disciplinas: El Hatha Yoga de la India, los estilos internos del Kung-Fu (Nei Chia) y el Yoga del antiguo Egipto. Esta asociación le ha permitido crear técnicas de yoga más efectivas en la prevención y tratamiento de muchas patologías.
Es fundador del "Institut International de Yoga", con secciones por todo el mundo. Poeta y escritor tiene varios libros publicados en español.
Program
Viernes 21 de noviembre:
19,00.- Llegada de los participantes.
19,30.- Toma de conciencia. Meditación.
21,00.- Cena (*).
Sábado 22 de noviembre:
09,00.- Desayuno.
10,30.- Yoga integral y egipcio para el equilibrio completo.
12,00.- Kung-Fu. Contracciones y resistencias que fortalecen y regeneran las celulas.
14,00.- Comida.
17,30.- Conferencia: "La regeneración celular"
19,00.- Pranayama. Fuente de energía para las células.
21,00.- Cena .
Domingo 23 de noviembre:
09,00.- Desayuno.
10,30.- .Respiraciones autocurativas y relajantes de Chi-Kung
12,00.- Yoga Egipcio. Reeducación del aparato locomotor.
13,30.- Entrega de certificados.
14,00.- Comida.
Where: San Lorenzo de El Escorial, Madrid. Residencia de los Sagrados Corazones. c/. Dr. D. Juan Abelló Pascual, 52 T 91 890 18 83
Más información y reserva: Paquita Melgar, Head of the section Española de L'Institut International de Yoga
T 91 3529037-666712411. info@paquitamelgar.com
Did you like this article?
Subscribe to our RSS so you don't miss anything