Thoughts of Vishnudevananda: close your eyes and see the mystical experience
"The health is the wealth, the peace mental is the happiness, the Yoga shows the way". The Mission of Swami Vishnudevananda was to spread the name of his teacher, Swami Sivananda Yoga. It is a collaboration of the Centre de Yoga Sivananda de Madrid.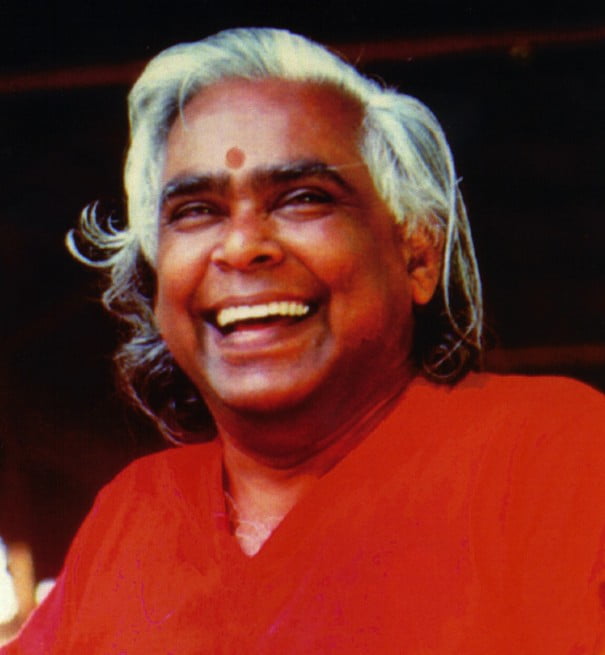 Swami Vishnudevananda founded the international centers of Sivananda Yoga in 1957 and established the 'True World Order' institution, which promotes universal peace. Overcome internal and external constraints was the message of their numerous peace missions.
Cierra tus ojos y descubre la experiencia mística
¿Cómo alcanzamos la experiencia que llamamos dicha?
La dicha no es como rascarse,
es un estado en el que la mente está en paz,
no la agitan los nervios ni los sentidos.
Cada uno de los sentidos,
la actividad y la excitación,
pueden producir placer en la mente.
En Occidente la gente busca más y más excitación
y la búsqueda no tiene fin.
En Oriente la felicidad, la dicha,
es mantener la mente firme,
sin alteraciones, ni siquiera desde los sentidos.
Por eso se cierran los ojos al meditar
¿Por qué?
¿Por qué se apaga la luz?
¿Por qué encender una luz suave?
No queremos escuchar ruidos, sonidos y similares.
Queremos abstraernos del mundo de los sentidos
y retirarnos a nuestro propio Ser.
Y esa experiencia se llama dicha,
la experiencia mística.
Todos querremos la experiencia mística.
Nunca lo experimentaron,
pero saben que existe.
¿Cómo puedes saber que allí hay una experiencia mística?
Cierra tus ojos y descúbrelo.
Book Upadesa. Teachings of Swami Vishnudevananda.Available in the Centre International Sivananda Yoga Vedanta in Madrid.
More information: www.sivananda.org/madrid

Did you like this article?
Subscribe to our RSS so you don't miss anything