Plans to take advantage of the weekend
Si además de descansar quieres convertir el viernes, el sábado o el domingo en "un día especial para ti", aquí tienes unas cuantas brillantes propuestas. Conferencias para abrirte a nuevos mundos de sensibilidad, actividades para hacer en familia, talleres para avanzar en el conocimiento del Ayurveda…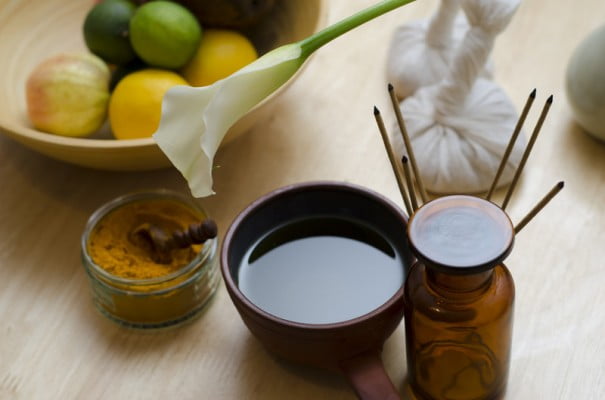 Viernes 25 de abril
Yoga en familia con el método Rainbow Kids
Clase mensual de Yoga en familia según el método Rainbow Kids. Para padres e hijos juntos (y revueltos). Hacemos asanas mientras jugamos, cantamos, nos movemos y, sobre todo, nos comunicamos: fortalecemos el vínculo con nuestros hijos.
Price: 10€ / persona. Plazas limitadas, imprescindible reserva.
Contact: info@yogayarte.com / 91 554 06 70 (tardes)
Where: Yoga & Arte
Address: C/ Joaquín María López 10, Madrid
Taller de campanas y cuencos tibetanos
Cuando un cuenco tibetano suena cerca de nosotros, notamos como una parte de nuestro cuerpo responde a esa llamada. Vibran por simpatía o afinidad de frecuencia vibratoria con partes de nuestro cuerpo que están desarmonizadas y nos ayudan a encontrar el equilibrio tanto físico como emocional, mental y espiritual.
Schedule: De 17:30 a 21:00 hrs
It teaches: José Carlos Santacruz
Price: €30
Contact: T 965 446 674
Where: Sala Espí­gol, Elche (Alicante)
More information: http://espigol.es/curso-taller-formacion-campanas-cuencos-tibetanos-elche-alicante.html
Creatividad en familia
Experimenta la maravilla de crear maneras distintas de relacionarte con tus seres queridos. Compartir, jugar, reír, disfrutar de forma constructiva y creativa para descubrir vuestros dones y habilidades, generando lazos de armonía y complicidad. Con la Metodología Asiri.
Opening hours: 17 hs
Aportación consciente: 8 € + niño 5 €
It facilitates: Iris Damián, profesora de Yoga y Recursos Educativos Holísticos Asir.
Reserva tu plaza: T 667569142/ hogarhealthyhogar@hotmail.com
Where: Asociación Naturista "La Cañada Hogar Saludable" C/nº 5. La Cañada, Paterna (Valencia)
Sábado 26 de abril
Retiro en La Moraleda
Promovido por Simón Guido Purtschert, en Pizarra (Málaga), Finca La Moraleda. Días, 26, 27 y 28 de abril. Yoga, Pranayama, Kriyas, Meditación, Mantas, pensamiento positivo, talleres…
Prices: desde 70 €, incluida cocina vegetariana
Contact: 619 551 626 simonyoga@hotmail.com
Where: Pizarra. Finca La Moraleda. (Málaga)
Taller de composiciones cosméticas
Con la magia de las plantas medicinales, los aceites esenciales, la cera de abeja, la manteca de cacao… elaborando, jabón, desmaquillante, etc… , basados en recetas artesanales, siguiendo antiguas tradiciones, que cuidarán convenientemente tu cuerpo. Durante el taller elaboraremos:
1 jabón ayurvédico Loto Sagrado

1 jabón ayurvédico Kapoor kachli

1 bálsamo de labios Manteca de Cacao

1 desodorante sólido Lavanda

1 bálsamo desmaquillante Lino
Contribution: 35 euros. Previa Inscripción. Incluye: los productos elaborados, material para la elaboración, decoración y envases.
Contact: 91 896 01 05/ 645 58 43 95 / info@yogaartstudio.com
Where: Yoga Art Studio. C/Juan de Toledo, 64. San Lorenzo de El Escorial (Madrid)
More information: http://www.yogaartstudio.com/
Seminario "OM, significado y práctica (Mandukya Upanishad)"
Seminario impartido por David Rodrigo. David ha estudiado y experimentado las escrituras originales clásicas de espiritualidad y filosofía en India (Bhagavad Gita, Yoga Sutras, Upanishads, Brahma Sutras, etc.) en la tradición Advaita Vedanta de Adi Shankaracharya a los pies de Dravidacharya Ramakrishnan Swamiji (Shastra Nethralaya) y meditación en la tradición de los Yoguis del Himalaya en Swami Rama Sadhaka Grama Ashram (Swami Veda Bharati), en Rishikesh, India, 2008-14 (seis años completos).
It has transmitted the Scriptures and coordinated the Dhyana Gurukulam, meditation, Swami Rama Sadhaka grass Ashram, Rishikesh traditional school. He now teaches at Spain.
Opening hours: de 9:00 a 14:00 y de 18:15 a 20:15.
Contact: Anna Costanza. annayogashala@gmail.com
Where: Yoga Shala Alcobendas. Madrid
More information: http://www.ashtanga-yoga-alcobendas.es/
Charla "Los 50 hábitos que evitan el cáncer según el Ayurveda"
Aunque la mayoría de la gente nunca tendrá cáncer, cada cuerpo produce células cancerosas. Todos los días, incluso en personas sanas, las células malignas se forman y circulan. En un cuerpo normal y sano, estas células son destruidas por el sistema inmune del cuerpo. En los pacientes que desarrollan cáncer, algo ha puesto en peligro la capacidad del cuerpo para hacer frente eficazmente a estas células. El desarrollo de cáncer depende de muchos factores. Sin duda alguna, uno de ellos es genético.
Pero el estilo de vida inadecuado con hábitos nocivos, que comprometen nuestro normal metabolismo, aumentando las toxinas en nuestro organismo y mermando el sistema inmune es un factor sobre el que nosotros directamente si que podemos incidir, modificando dichos hábitos hacia unos saludables que prevengan esa y cualquier enfermedad y nos procuren salud en el cuerpo y en la mente.
It teaches: Violeta Arribas, directora de Padmasana, terapeuta ayurvédica formada en India y profesora de yoga.
Where: Padmasana Center. c/ Mar de Omán, 34. Madrid
More information: http://www.padmasanacenter.com/
Conferencia-coloquio de Ramiro Calle "Viaje al fondo de mí mismo"
Es un acto especial en memoria de Miguel Ángel Calle, que aparece numerosas veces a lo largo del libro Viaje al fondo de mí mismo. Ramiro Calle se extenderá sobre su itinerario espiritual, en el que su hermano Miguel Ángel fue siempre de un extraordinario apoyo y una fecunda inspiración.
Presentará el acto Joaquín Tamames, quien también leerá un texto en memoria de Miguel Ángel, como hizo el año anterior.
Opening hours: 20:30 hrs Entrada libre.
Where: Ecocentro. c/ Esquilache 8 (Madrid)
Practicando la plena consciencia con Tolle
Quisiéramos compartir con tod@s vosotros unos momentos de plena consciencia de la mano de las enseñanzas que Eckhart Tolle imparte en muchos países. La propuesta es la siguiente:
19.30 Meditación Guiada dirigida por Mario Carrillo

20.00 Video de Tolle

20.30 Meditación en Silencio

20.45 Compartir
No es necesario reservar con antelación.
Contribution: Donativo
Where: Yoga Anandamaya. C/ Alcalá 68. MAdrid
More information: http://www.retiroanandamaya.com/
Domingo 27 de abril
Conferencia "Ayurveda, la Ciencia de la Vida"
Conferencia gratuita. Confirmación de asistencia en ayurvidaibiza@gmail.com
It teaches: Enrique Mantecón (Más allá del viaje) y Dr. Shiyas Hussain Sheriff (vía Skype desde India… hasta que venga próximamente)
Where: AyurVida Ibiza
Address: Avenida de España 96, 1B, Ibiza
More information: www.ayurvidaibiza.com

Did you like this article?
Subscribe to our RSS so you don't miss anything