Desde lo invisible
Desde lo invisible unos sutiles hilos mueven nuestros actos. Todo sucede desde lo impersonal, sin embargo, el hombre se cree dueño de su voluntad y por extensión de su destino. Escribe Emilio J. Gómez.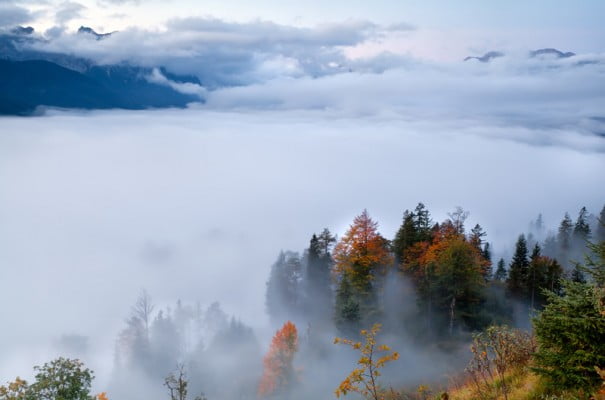 Descubrir el transparente velo que sirve de frontera entre lo Real y la realidad, entre Purusha y Prakriti, entre el Absoluto y lo relativo, forma parte de Lilah, el juego de Dios, el juego de la vida.
Quizás, y sólo quizás, tal velo no se lo pueda descubrir jamás, simplemente porque no exista, salvo en la imaginación. Unos lo llamarán mente, otros Antah Karana, los de allí ego, los de aquí psiquismo, algunos… Siempre se va a encontrar una palabra que trate de etiquetar lo inetiquetable.
Dará igual el nombre a utilizar, tal velo es fruto de la imaginación. No obstante ¿qué es lo que impide al hombre darse cuenta de su indivisibilidad con lo superior? ¿Su hipnotismo? ¿La identificación? ¿El estado de fascinación en que vive y muere? ¿El olvido de sí mismo?
Sea lo que fuere, el hombre vive la existencia como si de un sueño se tratara, sumergido entre el placer y el dolor, el sufrimiento y la alegría… permanentemente trata de huir del dolor y busca refugio en el placer, olvidado por completo de su auténtica naturaleza.
La tradición del Yoga denomina "Ishvara Pranidana", el último de los Niyama, a la rendición del ego a una voluntad superior, se le dé el nombre que se le dé, el cual dependerá directamente de las impresiones culturales en que se haya nacido y crecido.
Encontrar esa voluntad superior es comprender que el ego jamás existió, que todo es una ilusión, una proyección más de la mente. Encontrar y sintonizar con tal voluntad superior es comprender por vía de experiencia que jamás se ha estado separado de ella.
¿Qué más es necesario saber?
Who is

Emilio J. Gómez, profesor de yoga de la escuela de yoga Silencio Interior e imparte clases Hatha & Radja yoga en El Escorial.

The next retreat organized by is the Puente de Mayo, intensive practice of meditation: http://www.silenciointerior.net/agenda/retiro-de-silencio/

Contacto: 616.660.929 / info@silenciointerior.net
Did you like this article?
Subscribe to our RSS so you don't miss anything