Hindu, gods and myths of the hindu tradition mythology
Javier Ruiz Calderón es doctor en filosofía, especializado en pensamiento indio y filosofía de la religión, y además es practicante de yoga. Nadie mejor que él para impartir este taller, donde aprenderemos mucho sobre las ricas tradiciones y mitos que vieron nacer el yoga. El día 15 de marzo en Madrid.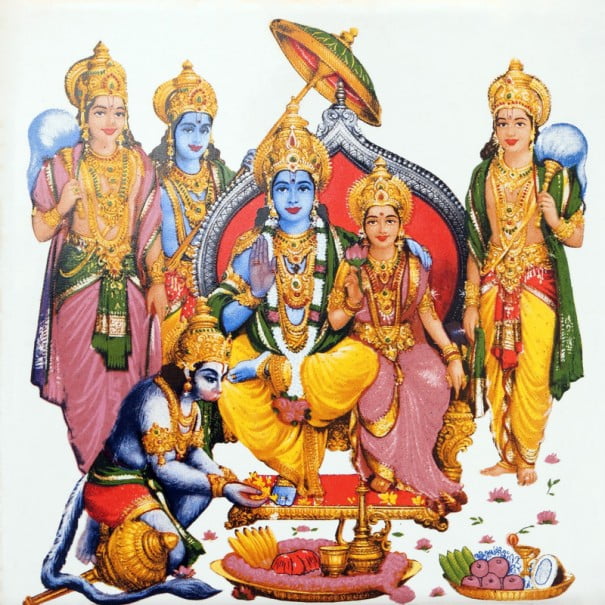 El hinduismo tiene una extensísima mitología que se expresa a lo largo de innumerables narraciones en las que cientos de dioses y personajes sagrados realizan toda clase de acciones: crean y destruyen el universo, intervienen en el mundo para conservar el orden cósmico, se relacionan entre sí y con los seres humanos, luchan, hacen el amor, se comportan noble o vilmente…
Estos relatos, siempre interesantes y a menudo muy curiosos, expresan simbólicamente los valores y las creencias de la tradición hinduísta,
que es la tradición del yoga,
y permiten entenderla mejor que cualquier teoría intelectual.
En este curso describiremos a los principales personajes de la mitología hinduista, narraremos algunos de los mitos más importantes relacionados con cada uno de ellos y explicaremos su simbolismo; todo ello acompañado por la lectura de textos originales y la proyección de imágenes ilustrativas.
It teaches: Javier Ruiz Calderón (Shánkara) es doctor en filosofía y está especializado en pensamiento indio y filosofía de la religión, temas sobre los que desarrolla una intensa labor investigadora, docente y divulgativa. Ha sido profesor de Historia de las Religiones en la Universidad Pontificia Comillas (Madrid) e investigador en el Instituto de Filosofía y Religión Jnana Deepa Vidyapeeth (Pune, India).Entre sus publicaciones se encuentran los libros Dhammapada (2004), BReve history of Hinduism (2008) and The Bhagavadgita (2008) and Vedantasara. The essence of Vedanta (2009).

Where: Escuela de Yoga de Las Tablas. C/ Isabel Colbrand 10-12 (Las Tablas) 5ª planta, local 131, Acceso por Alfa III – A1 Madrid. Teléfono de atención 810101082 e Hiria 606568772

When: sábado 15 de marzo. de 9:30 a 13:30 hrs
Did you like this article?
Subscribe to our RSS so you don't miss anything