Vivenciar el yoga
Me propongo escribir algo sobre yoga para esta revista digital pero, si os soy sincero, esta vez no me resulta fácil y no me nace tan fácilmente… Escribe Juan Ortiz.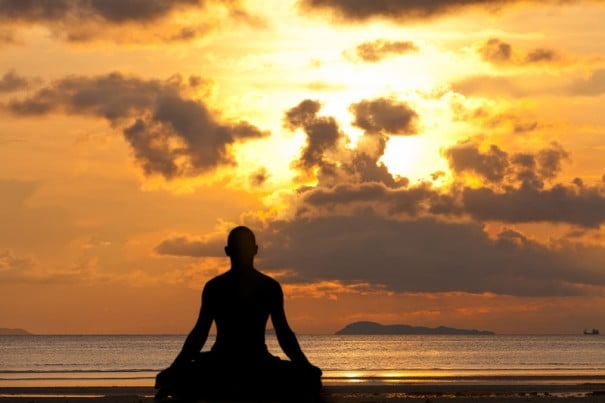 He escrito innumerables artículos de yoga,he impartido charlas y dirigido infinidad de talleres o retiros yóguicos y meditativos; he hablado mucho sobre yoga…
Y todo esto lo seguiré haciendo, y, de hecho,al escribir estas líneas de alguna manera ya lo estoy haciendo…
Pero… no sé si es por mis propias circunstancias personales de este momento o por la necesidad de entrar en una dimensión o experiencia diferente; el caso es que lo único que me nace muy fuerte y de muy dentro es… silencio…
Silenciar de una vez mi cuerpo, mi mente y mi propia alma.
Quedarme callado y quieto… muy quieto… como para no molestar y, al mismo tiempo, para estar protegido y no dejarme mover por tantas y tantas circunstancias.
Entrar en una profundidad donde poder conectar con ese lugar interior donde no existe afectación o vulnerabilidad alguna, donde el ego y la misma personalidad son abrazados y trascendidos por lo que ES y por lo que verdaderamente We are, dónde me siento arrullado y acariciado por una corriente sutil y primigenia que es la misma esencia de la vida.
Queridos amigos, hoy no tengo deseos de hablar de yoga y, sin embargo, siento que estoy expresando el verdadero yoga.
En cierta manera me importa muy poco en este instante tu estilo de yoga o mi estilo de yoga; me siguen interesando y sigo compartiendo las técnicas del yoga pero no como objetivo sino como procesos dinamizadores o alentadores de una experiencia real y transformadora.
Al final, ya no habrán medios y sólo quedará la vivencia y lo logrado consciente.
Bueno, hoy estoy así, soy así; quizás mañana… seguro que mañana estaré de otra manera y me expresaré en otros términos. Pero espero que todos esos términos o propuestas no se alejen de la única proposición real y honesta que presiento y conozco: la experiencia profunda de sí mismo y la vivencia de un yoga real, tangible y visible que sea más cercano e íntimo, más profundo y silencioso, más yoga… más vida… más cerca de la humanidad, sin renunciar a lo trascendente.
Pero siento yo que sigo hablando del verdadero yoga y la verdadera espiritualidad, un yoga que se aleja de lo pretencioso y aparente y se sumerge en lo sutil y verdaderamente esencial.
Por mi parte, aquí me tienes, exponiéndome sin problemas y confiando en ti y al mismo tiempo entregándome a ti. Tan sólo espero y necesito que pienses un poco en mí; que me dediques una sonrisa o una palabra amable y, sobre todo, que seas feliz, que estés contento de tu caminar y de tu propia vida.
He dicho que no quiero hablar tanto y, entonces, es el momento de callar y sumergirme en ese abrazo infinito que me alienta y me hace seguir adelante siempre.
Pero esta vez…tranquilamente… sin molestar… sin esperar nada… sin querer convencer a nadie de nada… en puro silencio… en puro Ser.
Aum Tat Sat
Who is

Juan Ortiz teaches yoga, yoga teacher trainer.

Founder of the school of yoga Dhyana.

Este sábado 15 de febrero imparte el Taller Yoga, sexuality and relationships
Did you like this article?
Subscribe to our RSS so you don't miss anything