Vale más un gramo de práctica…
El término sanscrito "sadhana" puede traducirse como entrenamiento, método, disciplina, práctica o técnica. El yoga es un método libre de dogmas, creencias prestablecidas, doctrinas o elucubraciones metafísicas. Todos sus procedimientos han sido ensayados y verificados a lo largo de milenios. Escribe Ramiro Calle.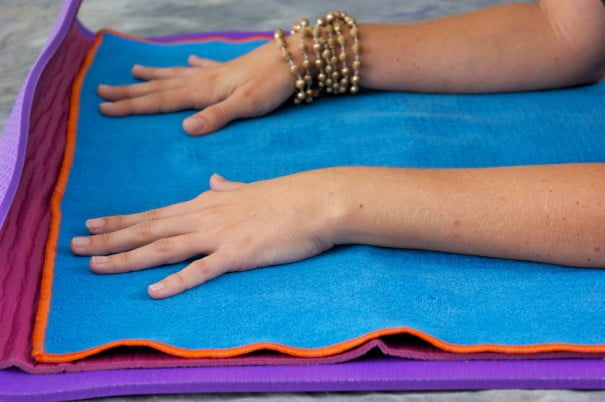 El sadhana, o sea la práctica, es lo que cuenta para vivir la experiencia por uno mismo y convertirse uno mismo, con su cuerpo y con su mente, en un laboratorio viviente en el que ir trabajando para lograr mutar y ensanchar la consciencia y desarrollar un tipo especial de percepción y conocimiento.
El yogui vive directamente su cuerpo y recobra toda su sabiduría sin necesidad de estudiar anatomía o fisiología; conecta con el lado más profundo de su mente sin que sea necesario estudiar la psicología de las profundidades o el psicoanálisis. Trabaja sobre su microuniverso para conscienciarlo y equilibrarlo y siempre en el empeño de obtener una comprensión profunda y reveladora que en principio se escapa debido a la ignorancia básica de la mente.
Es para mí especialmente grato compartir unas sagaces y enriquecedoras opiniones de mi buena amiga y excelente practicante de yoga y meditación Pilar Arana, catedrática de Genética de la Universidad Complutense de Madrid.
"La ciencia tiene sus propias reglas: no avanza confirmando nuevas leyes, sino descartando leyes que contradicen la experiencia y siempre está puesta a prueba. Por eso nos merece confianza, ya que podemos comprobar sus resultados en los avances del mundo que nos rodea. Esa es la razón de que tenga tanto predicamento y todo el mundo recurra a ella para apoyar sus argumentos: 'está científicamente demostrado', es una de las frases hechas más comunes para convencer, aunque no se diga quién es el científico, ni dónde se puede encontrar esa demostración.
La ciencia no puede renunciar a perseguir el conocimiento y no puede reconocerse límites, ya que negaría su propia naturaleza. Por eso es lógico que se interese por el yoga y sus efectos fisiológicos y psicológicos y que también trate de explicar los fenómenos ´espirituales'. Sin embargo, visto desde el otro lado, la relación es más contradictoria: si bien la comprobación científica de los efectos beneficiosos del yoga sobre el cuerpo y la mente siempre es bienvenida e incluso buscada; la injerencia en el aspecto espiritual se considera fuera de lugar.
Pero este conflicto es sólo aparente, ya que el yoga es una disciplina empírica, en la que no se analiza la experiencia, se vive, y ese conocimiento inmediato y real no necesita explicación. Además, uno puede comprobar que el método es acertado y responde a un principio universal puesto que todas las personas tienen vivencias parecidas. Es posible que se descubra precisamente qué conexiones neuronales se encienden y se apagan mientras una persona medita, pero eso tampoco sustituirá a la experiencia real. Por último: la ciencia no puede negar, ni afirmar, que existan otras formas de conocimiento, simplemente no es su cometido, pero a mí me gusta pensar que a través de ella también se podrá llegar a la verdadera sabiduría, con el tiempo."
Calle Ramiro

More than 50 years has been Calle Ramiro teaching yoga. He began teaching at home and created an Academy of yoga correspondence for all Spain and Latin America. In January of l971 opened its Yoga Center Shadak, that have already passed more than half a million people. His 250 published works include more than fifty devoted to yoga and related disciplines. He has made Yoga the purpose and sense of his life, having traveled a hundred times to India, the homeland of yoga.

Watch the Calle Ramiro Facebook:
https://www.facebook.com/pages/Ramiro-ACalle/118531418198874
Did you like this article?
Subscribe to our RSS so you don't miss anything