On Thursday, Conference on Sadhana
Dirigir la mirada hacia uno mismo para conocerse, para llegar a saber quién y qué se es, para descubrir la auténtica naturaleza esencial de cada uno. Aquella que es única y singular, al tiempo que es la misma y común para todos. Escribe Emilio J. Gomez.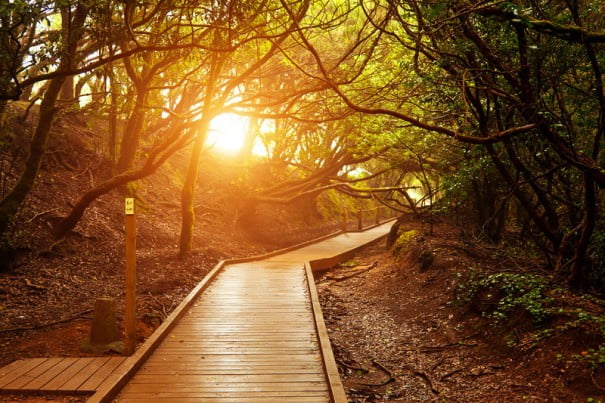 "Quien con toda su alma busca la verdad
y no quiere perderse por caminos tortuosos,
habrá de dirigir la luz de su mirada interior hacia sí mismo"
Boecio
Este es el objetivo de la Sadhana: llegar a conocer por vía de experiencia aquello que de real hay en uno. Para ello se hace necesario apartar el velo de lo irreal a través de la luz de la consciencia. A este proceso se le viene a conocer con el nombre de autorrealización.
El término Sadhana significa "camino", y viene a ser una propuesta de trabajo interior para realizar el camino espiritual que lleva a la realización. Se aplica a la teoría y práctica que realiza el sadhaka, buscador espiritual, durante un tiempo concreto y con un fin determinado.
¿Cuál puede ser este fin? No puede ser otro que lograr el milagro de vivir despierto. Despertar la consciencia en primer lugar para conseguir después su acrecentamiento y, por supuesto, su integración en la vida cotidiana.
Se suele pensar que la Sadhana es una enseñanza dirigida a personas que ya tienen un cierto nivel de práctica, como pueden ser profesores o practicantes avanzados que desean profundizar en el yoga. Nada más lejos de la realidad, aunque bien cierto es que como fruto de una práctica profunda y comprometida se puede llegar a sentir la necesidad de profundizar más en aquello que la intuición comienza a dar claros destellos de cuál puede ser la dirección a seguir.
A través de la Sadhana, el yoga queda plenamente integrado en la vida cotidiana gracias a una práctica progresiva y sistemática donde cuerpo, mente y espíritu quedan armonizados a través de un eje –Sakshi, la consciencia testigo-, desde el cual vivir la vida con la intensidad y plenitud que merece.
Si deseas más información sobre nuestro curso de Sadhana haz Click here.
O bien, asistir a la conferencia-presentación que se realizará en Ecocenter, C/Esquilache, 4 Madrid, el jueves, 12 de septiembre a las 19 h.
Who is

Emilio J. Gómez, teacher of yoga of silence inside yoga school.

info@silenciointerior.net
Did you like this article?
Subscribe to our RSS so you don't miss anything