Facial Yoga exercises / 1
El Yoga Facial es un método natural que solo requiere un poco de tiempo y regularidad. Aquí tienes los primeros cinco ejercicios, de un total de 20 que te iremos ofreciendo en los próximos días. Reúnelos todos y, ya sabes, practica, practica y practica.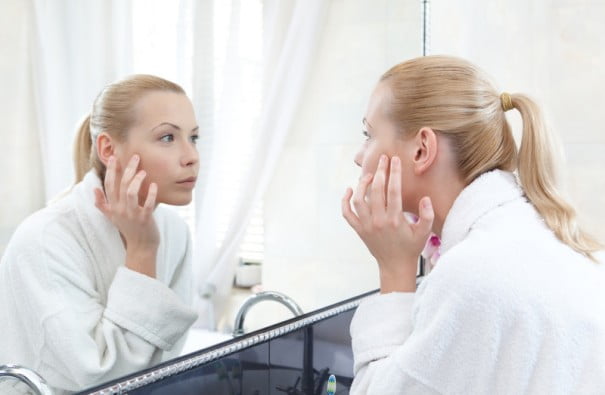 Although all the techniques of yoga (relaxation, strengthening, stretching, breathing, concentration) Act to reinforce each other, specific facial yoga are designed to delay and even partially reverse the deterioration of the facial muscles, which are the real breadwinners of the skin.
Recommendations
Mark more exaggerated all the movements with the minimum required voltage.

Maintain every 8 seconds, 4 seconds of rest and make 4 times.

Do the exercises in the mirror until it attains the habit of moving muscles well.
Preparation
Turn the head 4 times to one side and the other.

Girar los hombros 4 veces adelante y hacia atr

ás.
1. Para reafirmar la boca:
Apretar los labios muy fuerte.

Sacar punta los labios lo mas posible.

Attention:

No aprietes los dientes.
2. Para fomentar la circulación de la sangre en la boca:
Alargar el labio superior hacia dentro de la boca como si quisieras tocar la encía.

Alargar el labio inferior hacia dentro de la boca como si quisieras tocar la encía.

Cerrar la boca.

Attention:

Sería algo así como formar una linea recta con los labios hacia adentro.
3. Para reafirmar la línea de la cara
Reír grande con las comisuras de la boca hacia las orejas sin mostrar los dientes.

Attention:

no subir mejillas ni formar arrugas en los ojos, sino reír más bien con el labio inferior.
4. Para prevenir o mejorar las ojeras y la flaccidez de los ojos:
Abrir la boca en forma de "O".

Dirigir la mirada hacia arriba.

Attention:

destensa la frente colocando la palma de la mano.
5. Para prevenir la caída de las comisuras:
Reír mostrando los dientes.

Sacar la lengua hacia la izquierda y la punta de la lengua hacia arriba.

Go the tab upward.

Repeat the same exercise to the right.

Attention:

equilibrar la comisura de los labios.
Did you like this article?
Subscribe to our RSS so you don't miss anything