Astronomy notes
Científicos, astrónomos y astrofísicos convergen al considerar que las estrellas explotan hacia el exterior como fruto de una serie de explosiones de gas e hidrógeno que ocurren en su interior. Así, la luz se expande a través del espacio hasta llegar a nuestro planeta Tierra en forma de sutiles y poéticos centelleos. Escribe Emilio J. Gómez.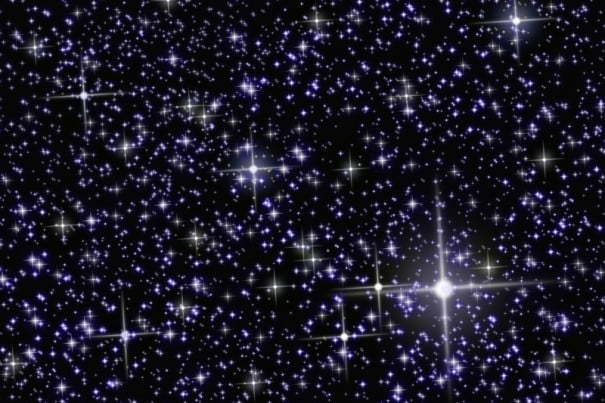 Cualquier aficionado a la astronomía y a observar el firmamento sabe que "las estrellas titilan", mientras que "los planetas emiten luz de forma constante", aunque tal luz es mucho más débil y opaca que la de las estrellas.
Sabido es que los planetas reflejan la luz del sol, mientras que las estrellas generan luz propia. Tal luz viaja a través del espacio, y dado las distancias inabarcables en que se encuentran, muy bien pudiera ocurrir que en el instante presente ya no exista la estrella que originó la explosión y que tan sólo nos llegue su luz.
Tal conocimiento nunca ha dejado de sorprender, pero no menos que aquel otro que dice que en la constelación de Virgo se han contabilizado más de 3.000 galaxias similares a la nuestra…
Quizás, en esta breve colección de saberes inútiles se lleve la palma el saber que una estrella puede explotar hacia el exterior, pero que también puede implosionar, llevando la explosión hacia el interior.
En tales casos, la estrella no genera luz. Muy por el contrario, lo que genera es una masa de tal densidad que atraerá a todos los demás cuerpos que haya en sus proximidades, dando origen a los denominados agujeros negros…
"Como es arriba, es abajo" dice la Tabla Esmeralda of Hermes Trimegisto. Y, si este axioma es correcto, entonces cabe preguntarse: ¿explotar hacia el exterior o implosionar hacia el interior? Esa es la cuestión.
Who is

Emilio J. Gómez, teacher of yoga of silence inside yoga school.

info@silenciointerior.net
Did you like this article?
Subscribe to our RSS so you don't miss anything