Living the secret
No podía ni imaginarse, pero así es. Con la práctica de la meditación un secreto largamente guardado se descifra para aparecer en todo su esplendor. Ocurre por sorpresa, y no necesariamente durante la práctica. Puede suceder en cualquier momento: al caminar, conducir, cocinar, leer, etc. Escribe Emilio J. Gómez.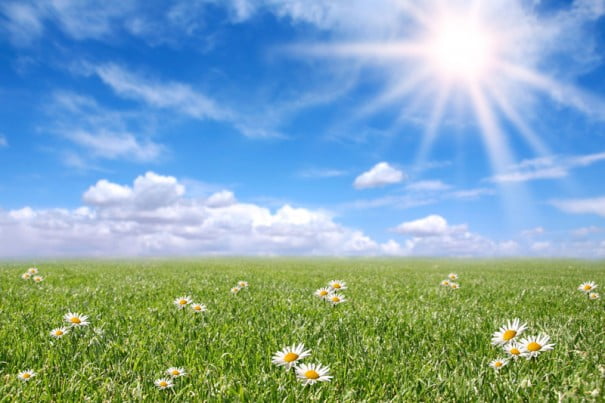 De repente, la ventana se abre y entra la luz con toda su claridad, y con ella la comprensión sobreviene. Se comprende algo de naturaleza incomprensible. De pronto, se sabe algo… No obstante, no se trata de algo transmisible a través de la palabra. ¿Qué hacer con este conocimiento?
La primera idea que viene a la mente es la de compartirlo con los demás, y se hace del modo en que se ha aprendido: hablando y/o escribiendo sobre ello. Sin embargo, bien pronto se evidencia la inutilidad de la palabra como medio útil a la hora de transmitir un conocimiento intuitivo.
En realidad, nada ha cambiado, la única diferencia es que el individuo sabe que sabe. Y, sin embargo, ahora todo es diferente. El cielo, que antes era azul, continúa igual, pero aquel que ve es otro y, al mismo tiempo, el mismo. Algo substancial ha cambiado, aunque en apariencia todo sigue igual. Casi es como tener un secreto.
Anhelo por compartir
Al principio, se anhela compartir tan íntimo secreto con los demás, incluso se desea gritarlo a los cuatro vientos. Y casi se hace, o al menos se intenta. Los demás escuchan, pero no lo pueden comprender, aunque a modo de sutil premio por los inútiles esfuerzos realizados en sus labios aparezcan amables sonrisas de gratitud.
Finalmente, surge la rendición, y con ella el abandono del esfuerzo por conseguirlo. Agotado, extenuado por el ingente gasto de energía, se abandona la labor. Ahora tan solo queda una cosa por hacer: vivir el secreto que tan íntimamente se conoce. Secreto a la fuerza, secreto a voces en realidad, pero secreto al fin y al cabo.
¿Es posible transmitir el sabor de la manzana?
Si se ha vivenciado, se sabrá a qué nos referimos. Si no, es preferible continuar con la sadhana. Eso sí, que sea una práctica suave, amable, amorosa… Sabiendo que nada hay por conseguir, pues tan solo se trata de un darse cuenta, una toma de consciencia.
Tomar consciencia de ese algo que siempre ha estado ahí. Nada especial para hacer, ningún lugar al que ir, excepto el propio corazón. La sadhana es el sendero de la suave perseverancia, de la delicada obstinación, que no obsesión. A fin de cuentas, todo ocurre a su debido momento.
No es difícil. No es fácil. En realidad, simplemente se trata de tener valor. El valor de diluirse hasta desaparecer. Abandonar la necesidad de sobrevivir. ¿De dónde sobreviene tal necesidad?… ¿Quién la tiene?… Mejor evitar poner etiquetas o nombres. No pensar. Pensamiento cero…
Es mejor investigar en el estado sin estado que tales preguntas evocan en el interior… Ahí está… lo tienes. Alguien más que comparte un secreto a ser vivido.
Who is

Emilio J. Gómez, teacher of yoga of silence inside yoga school.

info@silenciointerior.net
Did you like this article?
Subscribe to our RSS so you don't miss anything