Quality of qualities: fairness
La palabra "ecuanimidad" insume dos términos que ya son muy orientativos: equilibrio y alma. La ecuanimidad es, pues, ánimo equilibrado, ánimo estable y constante, ánimo no sometido a grandes fluctuaciones que van desde una desmesurada euforia hasta el abatimiento o depresión. Escribe Ramiro Calle.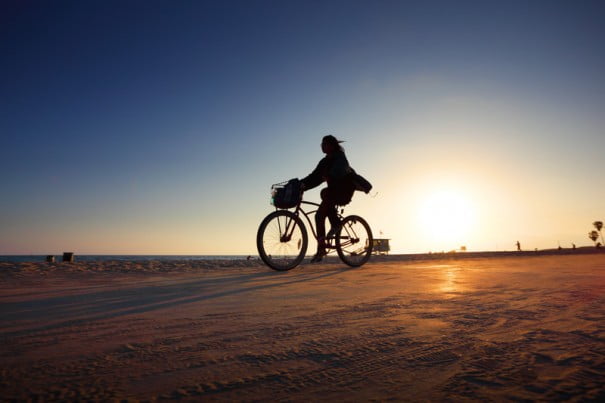 Todos los sabios, tanto de Oriente como de Occidente, la han considerado una cualidad de cualidades. En un destacado texto de yoga, el Yoga Vashishtha, puede leerse: "La ecuanimidad es como la ambrosía, de un sabor sumamente agradable".
Cuando algo es irreparable o irreversible, si uno se niega a aceptarlo y quiere descartarlo, se hace mucho daño a sí mismo y desperdicia sus mejores energías. No se trata de resignación fatalista, sino de aceptar los hechos incontrovertibles, aquello que es insoslayable. Por eso el gran sabio Santideva declaraba: "Si algo tiene remedio, lo remedias y no te preocupes; si no tiene remedio, lo aceptas y no te preocupes".
La persona ecuánime pone todas las condiciones para propiciar lo más favorable e idóneo, pero cuando viene lo desfavorable y no puede evitarlo, lo acepta sin generar mayor tensión, sin torturarse y sin malgastar sus mejores energías. Se trata de la aceptación consciente de lo inevitable. Incluso aprende a fortalecerse con aquello de ingrato que no puede evitar y convierte los enemigos en aliados.
Hay un adagio que reza: "Vienen los vientos del Este; vienen los vientos del Oeste". La persona ecuánime prefiere lo agradable pero cuando surge lo desagradable, mantiene su ánimo presto y sereno y no añade sufrimiento al sufrimiento ni se atormenta. Sabe que todo no puede controlarlo y que lo hay que aprender es a controlar la actitud serena ante lo desagradable y los inconvenientes inevitables. Es una persona ecuánime la que mantiene la mente firme ante lo grato e ingrato, la ganancia y la pérdida, el triunfo y la derrota, la amistad y la enemistad, el amor y el desamor, el encuentro y el desencuentro.
As todo es mudable y cambia, a pesar de ello mantiene su equilibrio mental; como todo es transitorio y la vida está colmada de vicisitudes (alternancias) y todo está sometido a la ley de las dualidades (halago-insulto, etcétera), mantiene su ánimo armónico a pesar de todo ello. Pero la ecuanimidad nunca es desinterés, impasibilidad, indiferencia o apatía, bien al contrario. La persona ecuánime vive todo intensamente, pero no se aferra al disfrute ni crea odio ante lo desagradable, sabiendo que porque hay un lado hay el otro.
Aprender a soltar
La ecuanimidad reporta calma, vitalidad, equilibrada sensibilidad y acción correcta. La persona se libera de reacciones desmesuradas y también de desorbitadas tendencias de apego y aborrecimiento.
La ecuanimidad hay que trabajarla mediante la práctica de la meditación y el discernimiento correcto. ¿De dónde surge? De la visión clara y penetrativa, o sea de la lucidez. Cuando uno tiene un entendimiento correcto y comprende profundamente que todo está sometido a la impermanencia, brota una actitud de mayor calma y ecuanimidad. La persona aprende a vivirlo todo intensamente pero sin tanto afán de posesión, sabiendo que todo, dentro y fuera de uno, es transitorio y que hay que aprender a soltar, como incluso tendremos que soltar algún día nuestro cuerpo.
Los yoguis, desde hace milenios, han valorado siempre extraodinariamente la ecuanimidad. Todas las técnicas del yoga, incluso las del hatha-yoga, ayudan a desarrollar esta actitud de equilibrio tan provechosa para la vida cotidiana, donde todo resulta contingente. El yoga, con razón, siempre ha sido asociado a las cualidades de sosiego, equilibrio, paz interior, lucidez y, por tanto, genuina ecuanimidad. El verdadero yogui, libre de las redes de la ignorancia, ve las cosas como son y mantiene su centro aunque todo a su alrededor sea un tornado.
Calle Ramiro

More than 50 years has been Calle Ramiro teaching yoga. He began teaching at home and created an Academy of yoga correspondence for all Spain and Latin America. In January of l971 opened its Yoga Center Shadak, that have already passed more than half a million people. His 250 published works include more than fifty devoted to yoga and related disciplines. He has made Yoga the purpose and sense of his life, having traveled a hundred times to India, the homeland of yoga.
Did you like this article?
Subscribe to our RSS so you don't miss anything